Deals On Winter Clips and Pool Marvel Cover Pumps
Winter Cover Clips
Buy 1, 10-pack and get 1, 10-pack FREE!
$6.99 a pack.
6″ Cover Clips
Above ground pool covers benefit greatly from cover clips. Cover clips ensure that your winter cover is held tightly in place regardless of how windy or harsh the weather gets. Handy plastic fasteners grip the top rail holding your cover firmly in place. Use two clips per every top rail between two vertical upright supports.
---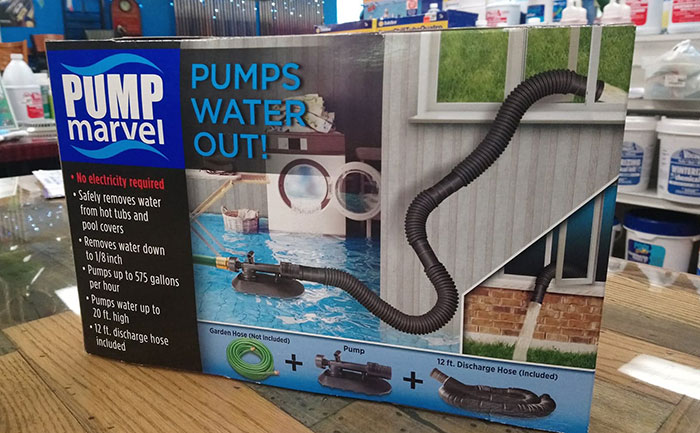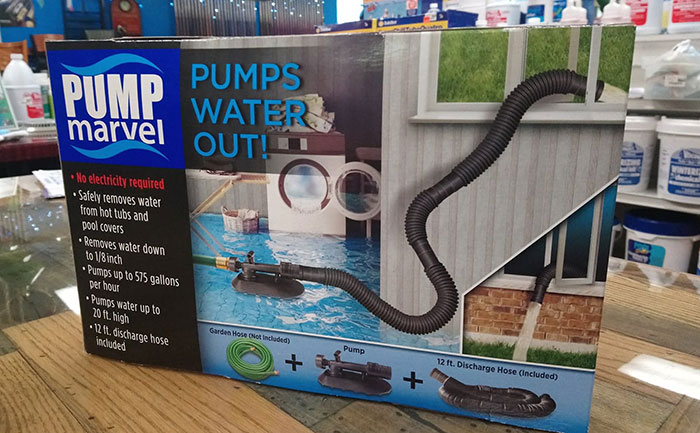 Pool Marvel Cover Pump
$24.95 normally $39.99
The Pump Marvel works by using the pressure from a garden hose. No electrical parts are needed for this pump, just a working garden hose.
With the Pump Marvel, you can pump hundreds of gallons of water from anywhere in no time. Designed to easily remove water from pools and hot tub covers, it can remove all the way down to 1/8 of an inch. This pump comes with a 12 foot discharge hose and can pump water up to 20 feet high.
All other submersible pumps are on sale as well!
---
Spa and Pool Vacuum by GAME for $29.99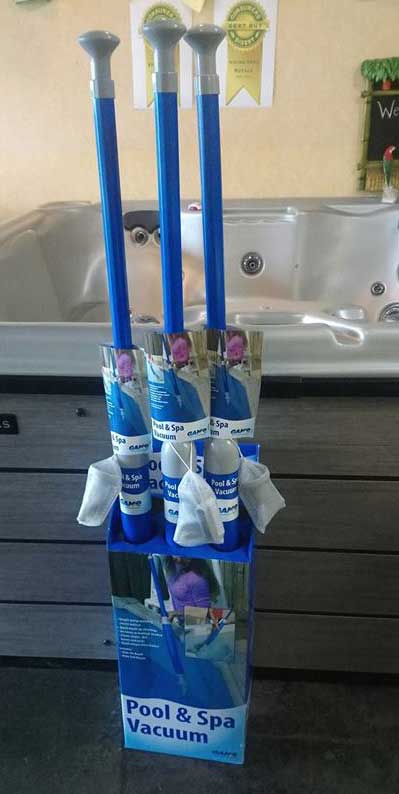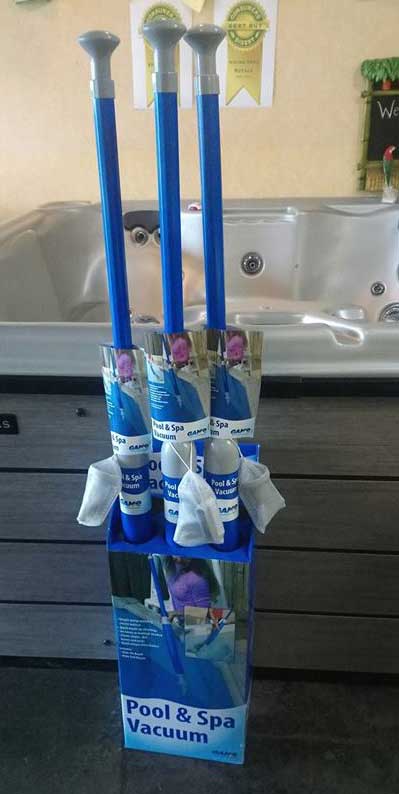 The Spa and Pool Vacuum by GAME is perfect for cleaning any hot tub or swimming pool. Uses a simple pump action to create the suction for quick vacuuming. No hoses, batteries or hookups required. Cleaning the filter basket is as easy as 1-2-3.
Complete Array of Attachments
The vacuum comes complete with two nozzle attachments, a dual nozzle for larger debris and wide nozzle for fine dust. Note the that soft brush can be used for vinyl liner pools (will not damage liners).
Key Features
Suitable for spas and small pools Easy to assemble and use Pumping action creates suction Removes debris and dirt Leaf skimmer included Includes wall mount kit Ecologically friendly cleaning device
Available at Your Local Sunny's Pools & More!
---
---
---

*Get up to $200 in trade for your old robotic pool cleaner towards the purchase of a new Maytronics Dolphin Pool Cleaner!
Dolphin robotic pool cleaners clean any type or shape of the pool, efficiently and thoroughly. No other automatic, residential pool cleaner comes close to Dolphin robots' ease of use, reliability, and performance. Dolphin cleaners deliver years of cost-effective pool cleaning. Along with the trade in of your old cleaner, Maytronics offers rebates on select models, so hurry in today for great savings on a new Dolphin Robotic Pool Cleaner!
Click here to learn more about the different models.
*Please call to assure your trade-in qualifies.
---
Great new swimming pool models for you to choose from! Visit us today for more details on all our swimming pools!
Now Available Buster Crabbe Swimming Pools
---
---
---
---