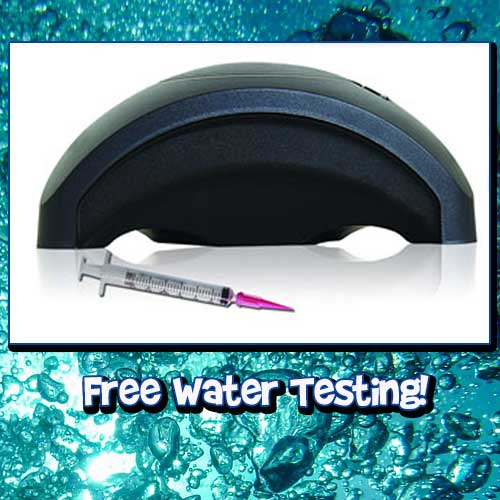 ---
Float Lounge Chair
Just $49.98 for this relaxing chair to float around your pool in!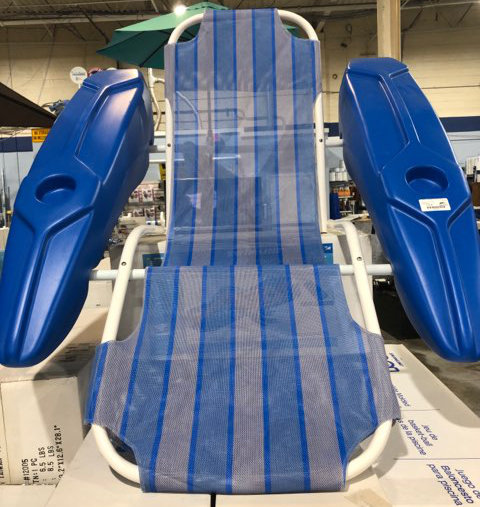 Goo Getter
Goo Getter is one of the best oil and scum removers only $3.99!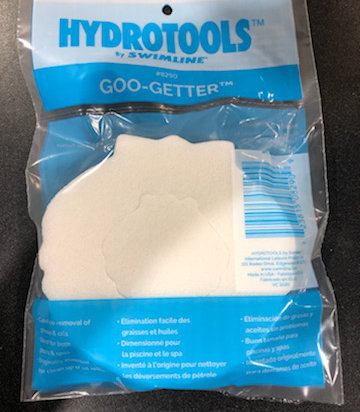 Swim Line Pool Toys
All Swim Line Pool Toys are 25% off sale price.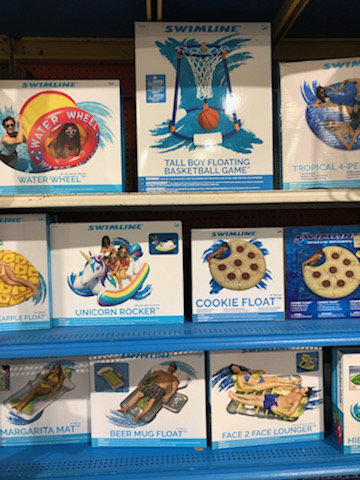 ---
Spec Chem Specialty Chemicals
$5.00 off each of the following:
Enzyme "ONE" Treatment
Algaecide
Starver "X" Prosphate Remover
Clarifier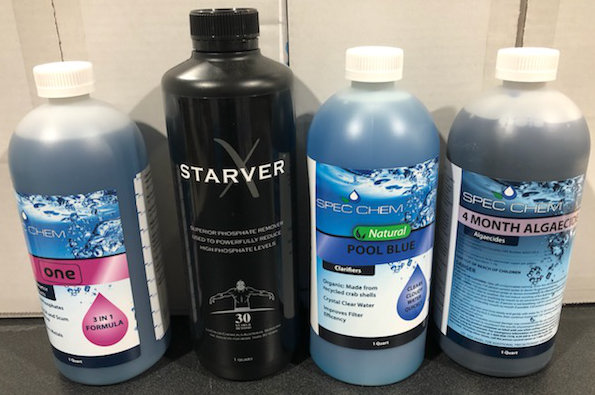 Poolife Turboshock
Buy 2 Poolife Turboshock and get one FREE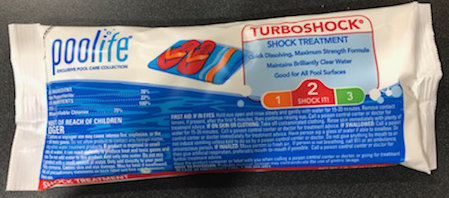 Brilliance Spa Chemicals
Brilliance Spa Chemicals buy 2 get 1 FREE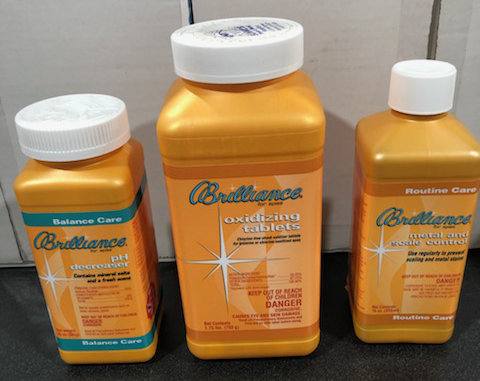 ---
Exciting New Product Pool First Aid™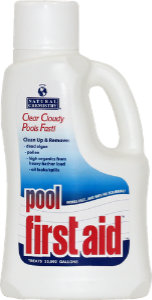 With pool season right around the corner, help prepare your pool with Pool First Aid™!  It will clear your cloudy pools fast. Pool First Aid™ combines powerful SMARTZyme technology with a clarifier to fix pollen-filled pools fast.
Each year pollen can wreak havoc on your pool water. Combat it with help from a naturally based enzyme product designed specifically to remove pollen, Pool First Aid™.
Pool First Aid™ will clean pools of pollen, oils, dead algae, and other forms of non-living organic water contamination. Also, it frees clogged filters of oil and non-living organic build-up. In addition, it removes pollen and dead algae quickly and efficiently, often without the need to backwash! This cleaning solution works great and often without any scrubbing. If you would like to know more about Pool First Aid™ contact your local Sunny's Pools & More today.
Pool First Aid™ is a Natural Chemistry product.
---
Visit Waterford | Visit Macomb | Visit Flat Rock | Visit Monroe