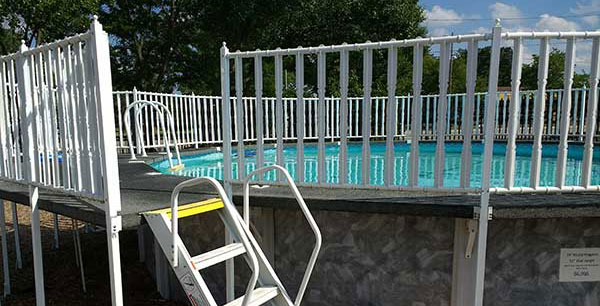 Do you ever wonder what's inside of your pool water? Have you ever considered going somewhere for a water test? Well, Sunny's Pools & More is doing Water Testing all summer long and the process is as easy as 1, 2, 3!
Now, some of you may be wondering, "What's the purpose of testing swimming pool water?" or "What is the pool water tested for?" We
are happy to answer any and all questions you're eager to ask us!
Why do you test pool water?
Sunny's Pools and More tests the swimming pool water to check for water chemistry. In order for everything to work properly, we have to check the water levels/chemistry to avoid algae, acidic water, etc.
What is the water tested for?
All swimming pool water is tested for both pools and spas. With that being said, Sunny's Pools & More tests their PH levels, alkalinity, calcium hardness, free chlorine (good chlorine), combined chlorine (dead or bad chlorine), total chlorine (average of both free chlorine and combined chlorine together), total dissolved solids, stabilizer/conditioner, and metals (mainly iron, copper, and manganese). For just swimming pools, Sunny's Pools & More tests the pool water for nitrates and phosphates.
Something to keep in mind is that all water tests are unique to which sanitized system the customer uses. All water tests are also customized to the customer's systems.
Once Sunny's tests the swimming pool water, they do a Clear-Care test (computerized test) and a Phosphate test (manual test) by natural chemistry and then gives a detailed description to the customer in which tells them how to balance their water better. If you are interested in getting your *pool water tested, fill out our water testing form! We'll be more than happy to help you.
---
*The first test of the season is free! Subsequent testings are free when you spend a minimum of $10.00 during the test. Also, join our email list and you will see at least 2 more coupon offers for free water testing during the season!