Swimming Pools and Pool Chemicals Available!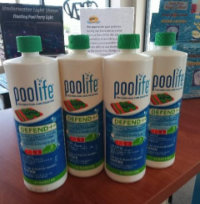 At Sunny's Pools & More of Flat Rock, we carry a variety of swimming pools to choose from. We have above-ground pools for you and your whole family to enjoy. With great financing options and terrific sale prices, it has never been easier to own a pool. Our experts will help you decide on the pool that is right for you. In addition, we can help you find all the accessories such as ladders, heaters, and covers that you need.
Of course, to maintain your pool, you will need all the right chemicals. Not sure what type to buy? Visit Sunny's Flat Rock and we can help you find the right chemicals to help balance your pool water. Also, we offer free water testing so you can rest assured you will know the exact health of your pool water.
We carry all the top brands such as Baquacil and more. Our Poolife chemical selection can help balance your water all season long. From chlorine to balancers, we have it all!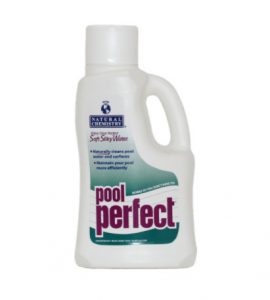 However, Sunny's Pool has a new set of pool chemicals available, Natural Chemistry. Since 1989, Natural Chemistry has been providing top-of-the-line pool cleaning products. These products are acid-free, fume-free natural-based filter cleaners.  This makes Natural Chemistry safer and better for pool professionals and pool owners. Each one of Natural Chemistry's products is made to maintain and clean your pool. Their products can make your pool sparkle like new and easy your maintenance needs.
In addition, Natural Chemistry's Pro Series Liquid Covers that helps prevent evaporation and heat loss. Rather than physically placing and removing a cover, Liquid Cover creates an invisible liquid barrier. This barrier will reduce your heating bills and adjusting water levels. Furthermore, it is compatible with all filter types and sanitation systems.
Great Offers
At Sunny's, we have great offers at every location. While some stores have occasional offers, Sunny's has great offers all the time! Some of our hot deals include free water testing, discounts on chemicals, and reduced prices on recreational pool supplies. With constant great offers, why go anywhere else? In addition, Sunny's has sales on their store products periodically. Meaning, you will never be wanting with Sunny's Pool and More!
If you want exclusive coupons, then join Sunny's mailing list! One easy application and you get a special code that unlocks even more deals!
Featured