During this time, water testing is being done on a limited basis. Also, any orders placed with Sunny's Pools & More are available for curbside pickup. Make sure to call your local Sunn's location today to place an order. In addition, for the testing please call Monroe 734-242-8877, Flat Rock 734-783-8400, Macomb 586-677-7665, or Waterford 248-674-9689 ext 4. They will provide directions on how to bring your sample to the store.
While the outbreak has all at home, now is the time to invest in your pool or hot tub. Make sure your swimming pool or spa is ready for the whole family.
Reasons For Water Testing
More often than not customers will come into one of our Michigan pool store locations, or call asking "How do I know my water is at the right levels?" Although there are testing kits that will test for proper chlorine and other levels, we offer water testing for pool owners in Metro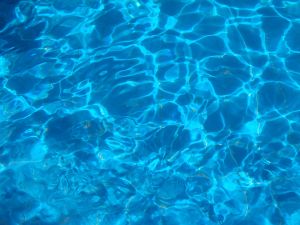 Detroit. By bringing in a small sample of your pool water, we will test the water. This will help to understand what you need to do to get your water at the proper levels for swimming. We commonly find that PH, Alkaline, or Chlorine levels need to be adjusted as they are often too high or too low.
If your water is not properly balanced you may have too much or too little of a certain chemical. If this is the case, have no worries because it can be fixed. In addition, it is not recommended to swim in water that is not properly balanced. Also, having too much of certain chemicals can have a negative effect on liners or filtration systems, and potentially cause damage over time.
Contact us today, or stop into one of our Michigan pool store locations to get your water tested.  Finally, is the time to make sure your swimming pool is good to go.
The weather is finally warming up here in Macomb Michigan and you've got summer pool time on the brain. Getting ready to open your pool for the summer defines the change in season for pool owners. Most people in Livonia and Westland want to have their pool open for Memorial Day, but others may open theirs sooner, or even a little later. Regardless of when you decide to open your pool for your family to enjoy, there are still proper ways of going about it. But do you know all the necessary steps to summerize your pool? You may be asking yourself "How do I open my pool for Summer?". Whether you're a  new pool owner or someone who would just like some refreshing, Viscount West is here to help!
How to Open Your Pool for Summer
Properly cleaning your pool allows for a clean and safe swimming environment for you and your family. We have broken down for you, how to open your pool this spring.
Uncovering the pool

– You may have noticed that over the winter your pool cover has accumulated debris water from melting snow or rain. First, clean off any debris that may be on the top of your pool cover then we recommend checking for any holes or damage to your cover. If you have a hole in your cover don't drain your pool. You can either use a submersible pump or, if you have an above ground pool, use a siphon to get as much water off of the cover as possible. After all water is drained, you can remove the pool cover. Be sure to clean and dry it before you store it so mold does not accumulate.

Fill up your pool

– when you winterized your pool; you should have drained some water from it. Using a hose, bring the water levels back up to their normal level. You will want to make sure to remove winterizing equipment or plugs and reconnect your pool equipment. If you used antifreeze to protect the plumbing you will want to make sure you drain it. Turn on your filtration system.

Cleaning and balancing your pool

– You may notice some ugly stains have built up on your pool liner. Add Metal Free to the water and allow 2 hours of circulation. After several hours, check the chemical levels of your pool. If you need to get your water tested come to your local Viscount. We are currently running a special on our water tests. The levels should be at
pH – 7.4 to 7.6
Alkalinity – 80 to 120 ppm
Chlorine – 2.0 to 4.0 ppm
If you need help balancing your pool's levels, let us help. We'll make sure to give you the best pool chemicals you'll need for de-winterizing your pool. Our team of experts can point you in the right direction!
Brush and vacuum your pool

– Once you have added and allowed the chemicals to activate, you will want to vacuum and brush the algae that has accumulated. You will want to pay close attention to the details to ensure that you are getting your pool as clean as possible.

Shock your pool

– After allowing the filtration system to work overnight; you will want to shock your pool to remove the remaining bacteria.
If at any point you would like to make sure you water is at its proper levels, bring a water sample into your nearest Sunny's Pools & More location. We will assist you in finding pool chemicals that you need to ensure your water is safe and ready to be enjoyed! We have been serving the Macomb, Livonia, Flatrock, and Monroe long enough to know the best way to service your pool needs. For all your pool and spa needs, choose Sunny's Pools!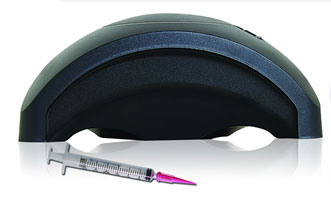 Testing your water can help prevent maintenance on your hot tub and keep the hot tub sanitary for its users. Also, correct water management starts by analyzing and balancing the hot tub water. Water tests such as pH and sanitizer need to be performed on a regular basis.
If Chlorine is used, it should be tested by a method that will measure Free Chlorine. Free Chlorine refers to the hypochlorite ion and the hypochlorous acid usually added to water systems for disinfection. Tests for total calcium hardness and alkalinity are performed less often. Keeping the proper water chemistry for your hot tub is important, to help keep the water quality high so all who use the hot tub will enjoy it.
How To Get Water Testing
A great way to test your water is to bring it to Sunny's Pools & More. We offer Computerized water testing and will test your water levels so you know what you need to do to maintain proper water chemistry. The process is simple, fill out this form here, then fill a bottle with your hot tub or pool water, and bring it to one of your convenient Sunny's Pools & More locations.  We use the LaMotte WaterLink Spin system to test your water.