*Revision note 2017: Viscount West is now Sunny's Pools & More*
Have you installed your above ground swimming pool yet? If not, you still have time to purchase one at Sunny's Pools & More in Livonia, Michigan! Why wait to install your pool when you could have fun in the sun right now? After a long day at work, dipping your toes or even swimming in your own swimming pool can be soothing and relaxing. Buying an above ground pool from Livonia, Michigan will not only beautify your backyard but your children will be ecstatic. Swimming pools are not only made for kids, though; they're made for everyone to enjoy!
Here at Sunny's Pools & More, we sell above ground and semi-inground pools in Flat Rock, Michigan. Some of our top brands include Premier Aluminum, Cornelius, and Lomart. We have a variety of swimming pools that branches off from the type of brands we offer. Our accessories and chemicals we propose for our semi-inground pools in Flat Rock, Mich. include Baquacil, Waterway,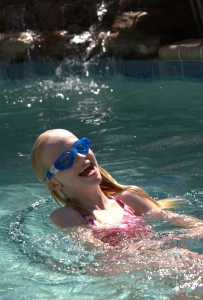 Natural Chemistry and many more.
Buying a pool in Michigan has many benefits to it. If you decide that you want a semi-inground pool installed in your backyard, Sunny's Pools & More can assist you. Above ground pools from Waterford, MI are usually more common because they are transportable and can fit in your backyard if it's small. Nevertheless, both types of swimming pools bring laughter, excitement, and joy to everyone.
Buying Pools in Michigan From Sunny's
Viscount West also has adornments you can purchase once you buy a pool in Waterford, Michigan. These accessories are such things as ladders and filter systems to accompany your new pool. We have a huge selection of swimming pool ladders you can choose from that are in your interest. Filter systems are very useful because they help clean out the swimming pool keeping it healthy for the entire family.
Buying pools in Livonia, Waterford, or Flat Rock Michigan doesn't have to be a hassle. Sunny's Pools & More offers the best deals on pools in Michigan. Make this summer memorable by adding a new addition to your home today. Give us a call to have your pool installed!
We always are offering our customers great specials. Check them out for a for big savings on your above ground or semi-inground pool today!