*Revision note 2017: Viscount West is now Sunny's Pools & More*
Looking to spruce up your yard with a beautiful above or in-ground pool? Want to buy a new hot tub for that amazing deck you have recently had built? Viscount West has the perfect pool or hot tub for all of your family's needs.
With options ranging from above ground pools, semi- in ground pools, to hot tubs, your perfect relaxation destination awaits you at Viscount West! Regardless of how big or small your family may be, with a variety of pools sizes, shapes, and styles you can find the perfect pool at one of our Michigan pool store locations. With great deals on pools, pool accessories, filters, and much more, you will not want to go anywhere else!
Not only will a pool or hot tub create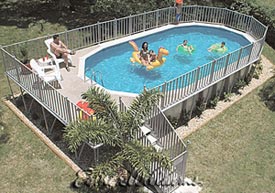 enjoyment for you and your family, but it will also add significant value to your Macomb, Monroe, Flat Rock, Waterford, or Livonia, Michigan home! Browse our inventory of stylish hot tubs or pools and call today, or stop by one of our five Michigan locations to place your order!