Spring is the perfect time to buy an above ground or semi above ground pool in Monroe or Macomb, MI! By purchasing your first pool, or replacing your old pool in spring you can save hundreds, sometimes even thousands of dollars on well-known brand pools. Also at Sunys great deals on pools can be had all year long.  Because it's not quite warm enough to swim, winter has just passed, and inventory keeps hitting our showroom floor, prices are lowered during the spring for great savings on brand new pools in Michigan.
Whether you prefer a fully above ground pool, or you would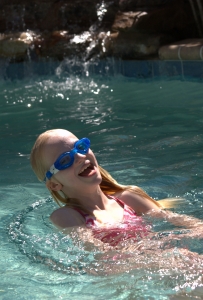 rather go with a semi-in ground pool for your Michigan home, the choice is yours. Whatever you decide, all of our four Michigan locations have a large inventory. This includes high quality, affordable swimming pools for your family to enjoy! Don't wait until summer gets here to consider adding a pool to your yard! By that time, the hottest sales will be gone and your swimming time will be shortened, stay tuned to our current deals to find the offers that are available today!
Great Deals On Pools All Year Long
Okay, so you may not be looking for a new pool, maybe you just need to stock up on chemicals. Maybe you are looking for a replacement filter, or you want to replace your liner or pool cover this year. Regardless of what you are looking for, if it relates to pools we are here to help you. Residents of Monroe or Macomb, MI have been choosing Sunny's Pools & More for years when purchasing all of their pool needs. With our great prices, you will not want to go anywhere else!
For more information on pools or pools accessories in Michigan, whether Monroe or Macomb, contact us today. Finally, we will be sure to find you the best deal on whatever it is you are looking for!