Do you know how many hot tub owners live in Rochester Hills, Michigan? We don't either, but we would love you meet you all! Hot tub fun in Rochester Hills goes on all year long, and we make sure you have the accessories you need to enjoy them… all year long!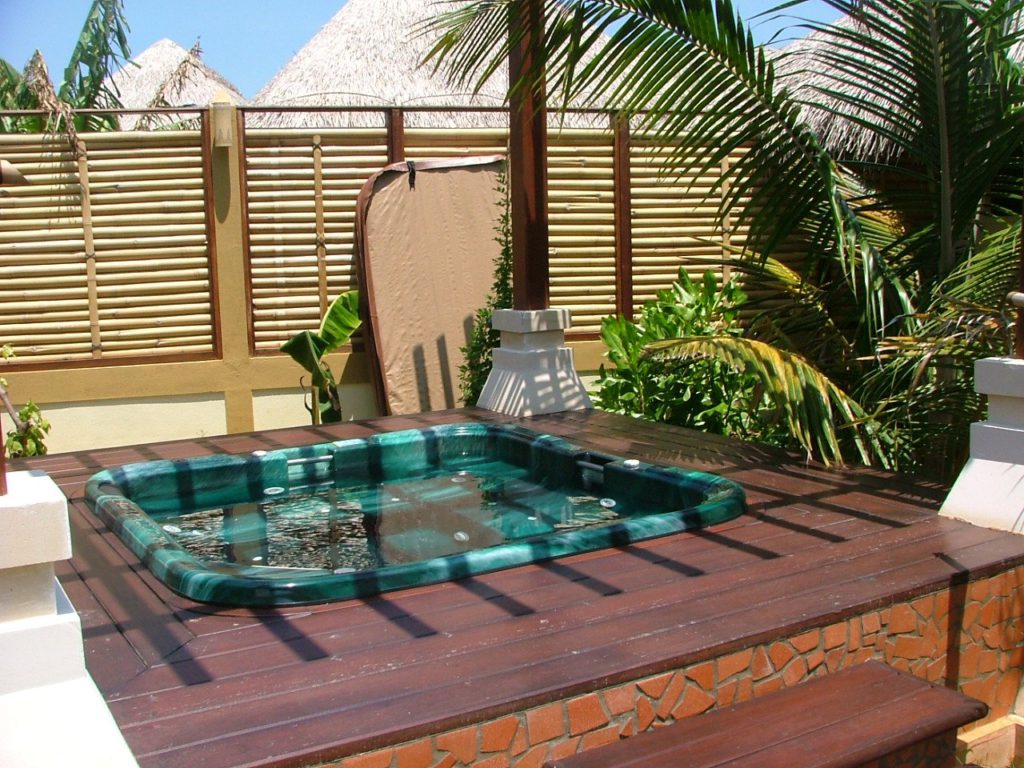 Winter Hot Tub Accessories
There are a ton of hot tub accessories available to help enhance your hot tub experience during Michigan's winter months.
Hot tub handrails
Cantilever Spa umbrellas
Non-slip steps
Summer Hot Tub Accessories
Adding accessories to hot tubs in Rochester Hills will increase your fun in the summer too!
Spa hard covers
Towel Bars
Spa Caddies
….and much, much, more!
There are many hot tub accessories available at Sunny's Pools and More! Regardless of what time of year you are looking to add to or improve your hot tub experience in Rochester Hills, we can help. From no-slip steps, to thermal hardcovers, and everything in between. Accessories for both indoor and outdoor hot tub setups are available.
Owning a Hot Tub – Rochester Hills, MI
If you live in Rochester Hills and are thinking about buying a hot tub, now is the time to buy! Hot tubs can actually help to increase your home's value, as well as add a great source or relaxation. Friends and family will enjoy the hot tub experience when they come visit. During the colder months, you can save big on the purchase of a new hot tub including:
Sunny's in Macomb, MI (formerly Viscount Pools West), is your go-to source for everything Hot Tubs near Rochester Hills. Our knowledgeable staff and hot tub experts can help you fully customize your spa experience. Be sure to ask about our current specials on buying a hot tub or other great leisure time products or accessories!