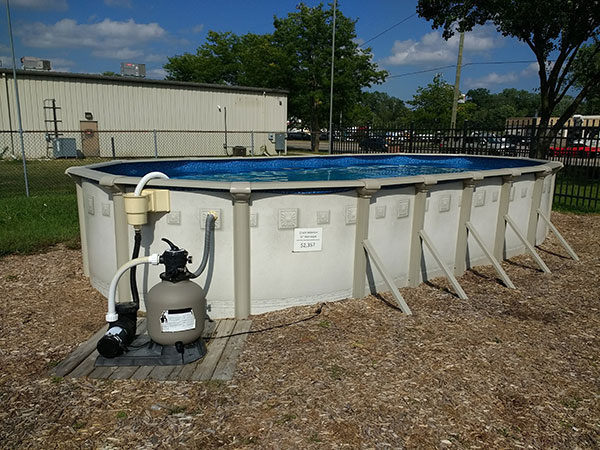 With summer being just around the corner, Sunny's Pools & More invites you to visit their pool store in Waterford, Michigan. What better way to get in the jubilant mood than to have a swimming pool right outside of your backyard? Although there are many great places to buy pools, Sunny's Pools & More are known for selling some of the finest swimming pools in Michigan.
If you are looking to have a blast all summer long, we recommend our above ground and semi-inground pools. In addition, both are two of the best-selling pools we supply here at our one of our locations. One of our above ground pools, The Monument, includes a Manor Liner. This pool is unique because it has a dignified look to it. While there are diamond shapes surrounding the top of the pool liner, the rest of the liner is filled with an alluring deep blue color to embellish the look of the water.
Supplying Livonia MI
The Premier Aluminum is one of the many semi-inground pools we sell. Made with a titanium demeanor mixture, this pool provides a rust-free endurance in which will keep your pool looking good as new, year after year. This pool is known for its beauty, strength, and versatile styles.
Sunny's Pools & More has great offers for above ground pools and semi-inground pools. Owning one of these pools is such a refreshing way to enjoy your summer with your friends and family. Come on over to our locations to buy a swimming pool. We welcome our customers. Finally, visit us now to beat the summer rush!