*Revision note 2017: Viscount West is now Sunny's Pools & More*
At Viscount Pools West, we receive new products at are stores all the time. Today, we would like to take the time and show you two of our new exciting products available at our Viscount West locations.
Almost Heaven Saunas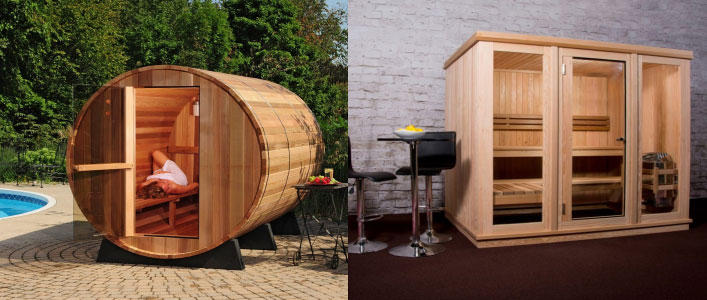 Our first new product to introduce is the Almost Heaven Sauna. These quality home saunas are made for indoor or outdoor use. Also, there are many benefits for using a sauna. Saunas are known to help relieve stress, cleanse skin, improve cardiovascular performance, burn calories and much more. The Almost Heaven Sauna is an American made product and the Barrel Saunas are made with a Western red cedar.
The Almost Heaven Sauna can be heated with either electric or wood. The saunas are available in an outdoor or indoor version. Contact your sauna specialist at the Waterford Viscount Pools West for more details on the Almost Heaven Saunas at (248) 674-9689.

---
New Products: Dolphin Active 10/20 Automatic Cleaner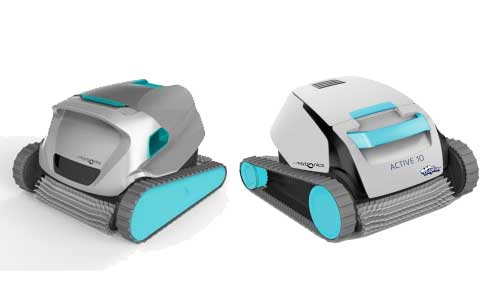 You ever get tired of manually cleaning your pool? Well, the Dolphin Active line of automatic pool cleaners is just the right product for you. This automatic pool cleaner can scrub, vacuum and filter your pool in just 1.5 hours. Also, the Dolphin is self-programming and plug-n-play. In addition, these cleaners are recommended for above-ground residential pools up to 40 feet in length. They will also work with flat bottom inground pools as well.
The best part, right now Viscount West is offering the Dolphin at a reduced price! That is right, the Dolphin Active 10 is usually $786.98, right now you can get it for $467.99. Also, the Dolphin Active 20 is available for $709.98, the regular price is $1287.98.  Give us a call at our Macomb location at 586-677-7665 to learn more about the Dolphin Active pool cleaner.
Finally, the Dolphin Active and the Almost Heaven Sauna make great holiday gifts for the pool and sauna lovers in the family. Contact Viscount West today for great pricing on these and other great products!
Posted In: Viscount Pools West