*Revision note 2017: Viscount West is now Sunny's Pools & More*
Waterford, MI, a city with beautiful homes, landscaped yards, and a place many Michigan residents want to reside. But, there is one thing that many homes in Waterford are missing, a pool!
Swimming pools are a great asset to add to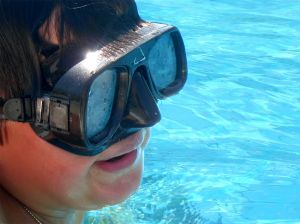 any home in the Waterford, Michigan area. Whether you prefer an above ground swimming pool, or a semi-inground swimming pool, Viscount West has everything you need to literally start from the ground at our Waterford pool retail location. Browse our inventory of selected brands ranging from Cornelius to Olympia. Each brand carries different varieties of options so that you can find exactly what you need for your family.
Already have a pool at your Waterford home? Not a problem! Not only does our Waterford pool retailer location have pools, we have all of the maintenance items, equipment, accessories, and chemicals you need to keep a clean and healthy pool. Be sure to like us on Facebook to stay up to date on all of the great weekly savings we have to offer our Waterford customers.
When you visit our Waterford, Michigan showroom, you will find a wide selection of the following:
Don't hesitate to make a quick stop into our Waterford pool retailer location! And before you leave the house, be sure to check out our great offers going on now so you know what to look for! We look forward to seeing you! Contact us today if you have any questions regarding owning a pool in Waterford, MI.
Viscount West has 5 locations throughout Michigan.