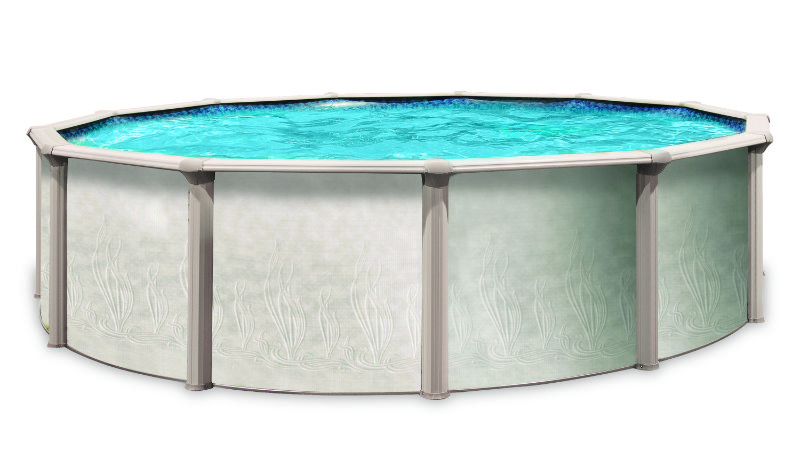 When it gets hot and sticky during the summertime there's no better way to relax and cool off than by jumping into your swimming pool. But of course, there are different kinds of pools. What kind of pool is best for you and your family? Personal preference and budget obviously play into it, but adding a semi-inground pool to your Flat Rock or Grosse Ile Michigan home is the direction that many of our customers go in and for good reason.
At Sunny's Pools & More, we sell some of the highest quality semi-inground swimming pool brands around. Brands that include:
Trevi Swimming Pools
Elite Series Pools
Buster Crabbe Swimming Pools
Semi-Inground Swimming Pools
Many of these semi-inground pool brands that are sold at Sunny's Pools & More allow swimming pool buyers in Flat Rock MI or Grosse Ile MI to pick whether or not they would like a round or oval-shaped pool, which are the primary looks of above ground pools.
If you choose to buy a semi-inground pool in Flat Rock MI or surrounding cities, you will get the opportunity to reap benefits like these:
Less expensive, less digging required than having an inground pool built
Above ground edge that keeps animals, insects, or blowing debris out
Compliant with homeowner association rules about backyard height
Blend in well with the landscape of your backyard
Deck and a Pool
Semi-inground pools also give Michigan residents the option of building a deck around your pool. You certainly can't do that with an inground pool. Also, the lower height of a semi inground pool in Flat Rock Michigan makes it so that your backyard views aren't blocked. Having a beautiful deck built to compliment your semi-inground pool gives you awesome outdoor living space. In addition, you won't want to be away from once the summer sun starts shining.
After you buy a semi-inground pool in Flat Rock or surrounding Michigan cities, we can help you deck it out with a filtration system or cool accessories, like ladders or lighting. We carry elite pool-lighting brands like Nightlighter or Hayward. Making it so you're not just relegated to daytime swimming in your semi-inground pool in Flat Rock or Grosse Ile. Give us a call at our Flat Rock location. So we can help you take your summer relaxation this year to the next level! 734-783-8400.
Also, to stay current on our new deals or special offers from your nearest Sunny's Pools & More location in Flat Rock, Macomb, Monroe, or Waterford MI, be sure to join our mailing list!