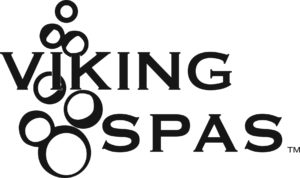 Viking Spas
In the early 1970's, Viking Spas brought to the spa industry the first affordable portable round spa. Building one spa model meant one thing, quality control.
At Viking, we strive to provide the highest quality spas at the most affordable price. Our spas are one of the most energy efficient in drawing the least amount of electricity, while still maintaining optimal water jet pressure. It is our commitment to provide the best value that has earned Viking Spas an impeccable reputation within the spa industry.
---

Dimension One Spas has been around since 1977, and is one of the world's leading manufacturers of hot tubs.
Based out of Carlsbad, California, Dimension One Spas has great product lines, the Bay Collection, Reflections Collection,and the @home Collection. All products are held to a higher standard of design, performance and value to meet all their customers needs. With over 35 years of experience, Dimension One Spas is known as a industry leader for advancements innovations and engineering. Dimension One Spas are available at all Sunny's locations. Viscount Pools West is a leading Dimension One Retailer in Michigan.
---
Accessories
We provide quality top-of-the-line spa accessories to go along with your great new spa! Whether it be new stairs, lifters or a new safety rail, Viscount has the accessories for you. Come in to one of our local Viscount stores and we can provide you with even more information on spa accessories and chemicals.
---
Covers
Save money! This thermal covers give you greater heat retention, which cuts waiting time and utility cost. It's your only spa accessory that pays for itself. It keeps dirt out and also the harmful rays of the sun to help maintain your chemical balance.