The spring and summer seasons are the best times of the year if we do say so ourselves. The warm weather seems to lift our moods, especially living in a state with winters as unforgiving as Michigan's. That's part of the reason why that first splash into your swimming pool is so refreshing! If you don't have the benefit of celebrating the end of the cold season by jumping into your very own pool, then maybe it's time to buy pools in Flat Rock or Livonia, Michigan this year so you can join the party!
When you ask yourself "what are the best pool stores in Michigan?" we would like to know, exactly what is it that you mean by best? If "best" means extensive variety of high quality swimming pools from trusted brands, as well as all sorts of accessories or cleaners for great, low prices, then we think we have your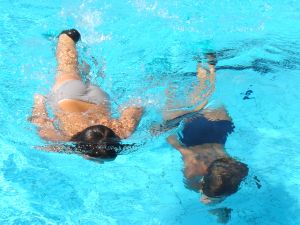 answer. It's Sunn's Pools & More. When it comes to Michigan pool stores, we cannot be outmatched, from pricing to quality to brand variety.
Buy Pools in Livonia
There are Mich. residents buying above ground or semi-inground pools all over the state right now. Don't you want to buy pools Flat Rock, Michigan so you and your family can start swimming ASAP? Your backyard can be either small or large, we'll still guarantee we have the perfect-sized yard if you would like to buy swimming pools in Flat Rock, MI.
Brands like Lomart, Aquasports Pools, or Premier Aluminum are some of the industry's leaders. Don't you think one of those would look great at your Livonia, MI residence?
Whether you are buying pools in Flat Rock or Livonia, MI, or surrounding Wayne County cities, Sunny's Pools & More has the best swimming pools in stock just waiting for you. Just contact us and we can discuss some factors to decide which type or brand fits you most accurately, factors like size of family or outdoor living space. When you browse our large selection of pools don't forget to check out some of the great offers we currently have running so you can save money when you buy pools in Michigan!