Everyone loves receiving gifts, especially when others are able to enjoy it as well. Wouldn't it be great if you got a great price on a hot tub and had it paid for by Christmas? Why wait? Now is the perfect time to purchase a hot tub for you and your family to share. Yes, that's right. It's hot tub season in Michigan.
Free Water Testing
Nobody likes holiday stress, so there's no need for that. When you shop with Sunny's, prepare to be wowed. One of the things we do is deliver your hot tub straight to your home. Not only do we do that, but we also offer free water testing, up to $10 in value.
Getting your hot tub's water tested is necessary to make sure that your chemical levels are balanced. We, here at Sunny's, want to make it easier on you. By simply buying two of our Brilliance chemicals, we'll give you the third one for free!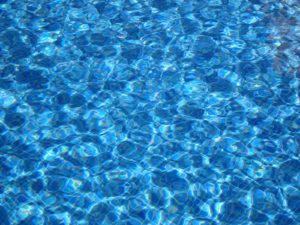 Hot Tub Accessories
Sunny's Pools & More provides top-of-the-line accessories, suitable for your great new hot spa. It doesn't matter what it is–you name it, we have it. A couple of the accessories that we sell are:
Built right into the spa, the Spa In-Line System uses the same bromine and mineral cartridges as our Spa Frog Floating System.
Designed by Leisure Concepts, this completely redesigned step is more attractive than ever. The DuraStep II is made to be the best entry-level step in the industry.
Thermal Hot Tub Cover
Investing in a thermal hardcover is a must if you are a hot tub owner. Having a cover helps to prevent debris contamination, heat loss and will help you save money on energy bills. Sunny's Pools & More recommends strong and durable thermal hardcovers that will last for a good while. Currently offering a thermal hot cover deal of $100 off, we will also throw in FREE delivery and FREE disposal of your old cover. If you're interested in checking out our variety of thermal hardcovers, click here.
Hot Tubs at Sunny's Pools
Setting up your hot tub is such a simple installation. All you really have to do is fill it up, connect it to power, add in the chemicals and voila. Selling both Viking and Dimension One spas, we'll get you what you need.
So, what are you waiting for? Stop by and get your spa, accessories and thermal hardcover today. We look forward to seeing you soon.
Posted In: Accessories, Dimension One Spas, Hot Tub, Hot Tub Covers, Sunny's Pools & More, Water Testing
Tags: Free Swimming Pool Water Testing, hot tub accessories, Hot Tubs in Michigan, Thermal Hot Tub Covers