One of the joys of living in Waterford, MI is close access to a variety of lakes. Elizabeth Lake, Cass Lake, Loon Lake, these are just some of the most popular lakes in the Waterford area. When temperatures begin to fall, lake-goers tend to resort to their in-home hot tubs to get them through the winter months. Hot tubs & spas in Waterford MI are very popular. We have the best deals for hot tubs, spas, or accessories in Waterford MI!
Find The Best Deals on Hot Tubs & Spas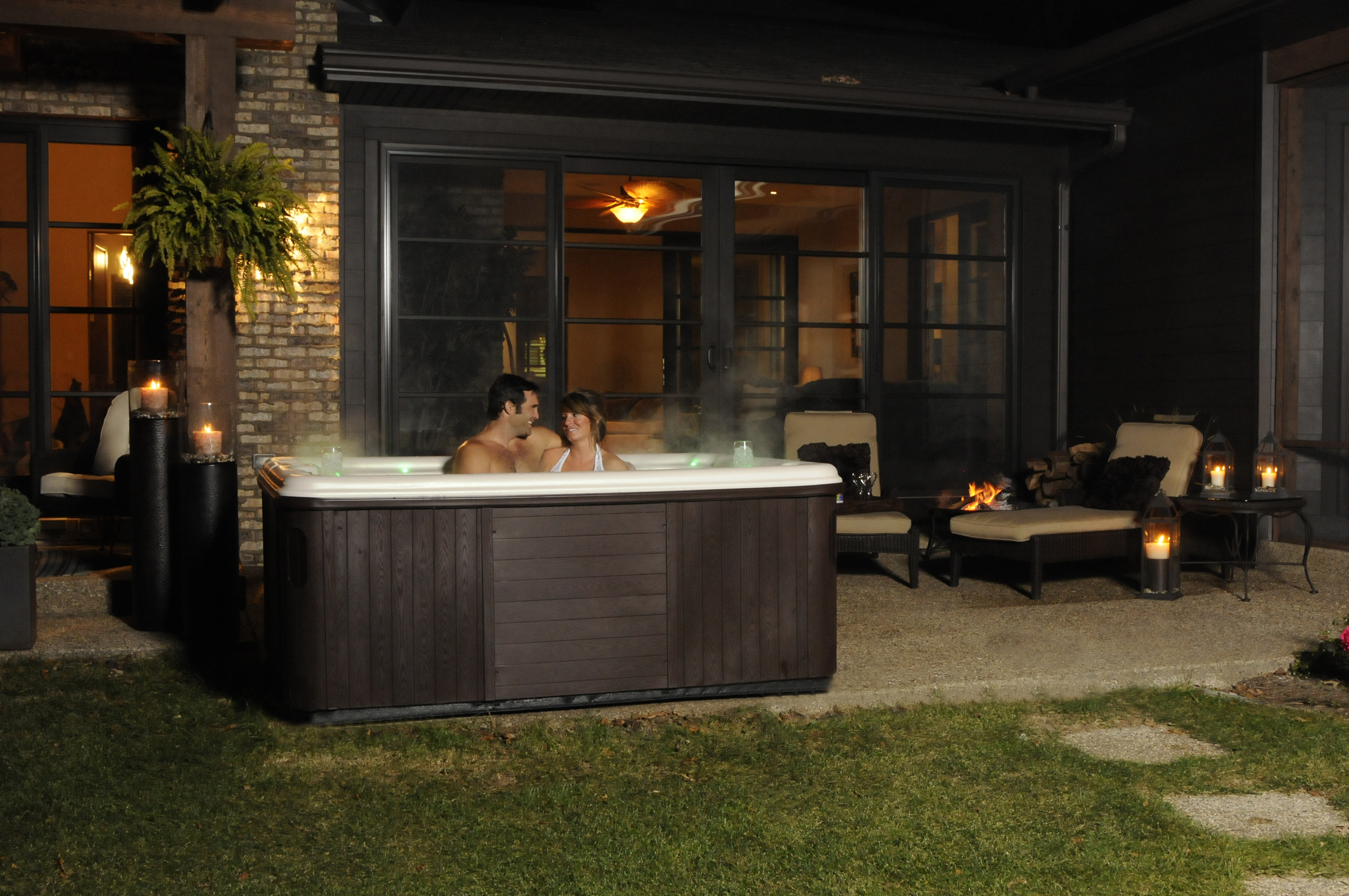 Whether you are looking to upgrade to a top of the line hot tub or spa, looking to purchase for the first time, or are in need of accessories, Sunny's Pools and More is your go-to source! Regardless if you are looking for romantic 2 person hot tubs or ones that seats 6 or 7, we can find the best hot tub or spa for you. There are many varieties of hot tub styles from Viking Spas or Dimension One Spas in our showroom for you to select from.
Click here to view more information on Dimension One Spas.
Click here to view more information on Viking Spas. 
Located off of Dixie Hwy, near the Loon Lake Boat Club, our showroom has a large selection of hot tubs for you to browse. We also offer a wide selection of hot tub or spa accessories to make relaxation even more luxurious!
Hot Tub or Spa Accessories in Waterford
Of course, just being in a hot tub or spa is relaxing. What if we could enhance your hot tub experience with some fantastic accessories? Well, we can! Our Waterford location showroom has a wide variety of hot tub accessories such as:
Entry Steps
Towel Bars
Smart Bars
Spa Caddies
Spa Umbrellas
For more information on hot tubs & spas in Waterford, Michigan, contact us today. We will answer any questions you may have about purchasing a new hot tub, spa, or accessories.