There aren't many better ways to both increase the value of your home and have a place to thoroughly enjoy becoming a pool owner! A lot of people would call that a "win-win." We think you can add another win to that when you take advantage of the great specials and quality service offered by one of the best Livonia or Romulus, MI pool stores!
Adding a pool to the backyard of your Livonia, Michigan home will likely increase the resale value of your home when it comes time to put it on the market, especially if you live in a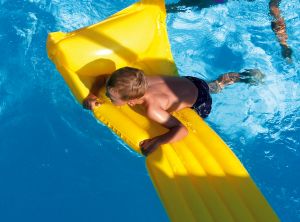 subdivision that features a large number of pools already. When it comes time to get with the program and get a taste of what all your neighbors are already enjoying, you need to come to Sunny's Pools & More!
We are the go-to Romulus or Livonia Michigan pool store for residents living in or around those locations. There aren't many other quality Michigan pool stores that have been thriving since 1967, but we have.
Livonia or Romulus Sunny's Is The Best
When you come to buy a pool from Sunny's Pools & More, you can leave with much more, as we have a variety of quality products like:
Cartridge or Sand Filter Systems
Solar Reels
Swimming Pool Ladders
In Michigan, we have to endure lengthy, agonizing winters that sometimes seem to drag on forever. But a trip to affordable Livonia or Romulus, MI pool stores can represent somewhat of light at the end of the tunnel. In addition to adding a nice chunk of value to your home, it's also a great way to appreciate the time we are allotted to spend outdoors in bathing suits! That's what makes the prospect of buying pools in Livonia or Romulus, Michigan for the whole family so enticing!
Finally, retire the sprinklers this summer and contact us or check out some of our great offers now as you set yourself up to buy a pool in Mich this year. Also, we almost always have great deals going on, especially during pool season.