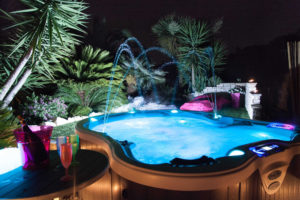 The Novi Backyard, Pool and Spa Show is the only event in Michigan where you are able to meet with local leading experts in backyard living.  No more wishing that your backyard was renovated–if you like to swim, exercise, entertain or relax, you can now turn your outdoor living space into a reality. And, Sunny's Pools & More will be there!
VISIT OUR BOOTH #510 and #520!
Transform Your Backyard
Are you looking to get away without having to, you know, get away? Say no more. Your getaway can be as close as a few feet away when your backyard is more than just an ordinary yard. With the savings you'll receive at this special show, you can transform your backyard into a personal luxury resort. Dreams really do come true! No more staying cooped up indoors. This summer, create an experience for your friends and family to enjoy.
Now's the Chance to Save on Hot Tubs & Pools!
Don't miss out on an opportunity of a lifetime. The Novi Backyard Pool and Spa Show will be featuring some of the greatest industry's top professionals and we will be displaying inspiring examples of above ground pools, hot tubs, patio furniture, lawn furniture sets, swim toys and more. We will be offering Deep Discounts On Them All!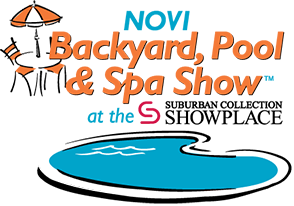 Register now to receive $2 off admission and stop by today, to see all that they have to offer. The hours of the event are as follows:
Friday, February 15th  3 p.m. – 9 p.m.
Saturday, February 16th  11 a.m. – 9 p.m.
Sunday, February 17th  11 a.m. – 5 p.m.
Sunny's Pool & More – Visit Us Now!
Sunny's Pools & More (formerly Viscount Pools West) has been in business for over 50 years. Offering everything from spas, to hot tubs, to pool tables and umbrellas, we strive to stand out amongst other companies. If you are planning to attend The Novi Backyard and Spa Show, please be sure to visit us at Booths: 510 & 520. Here's an idea why not visit the Sunny's location nearest you before the show? You can look around, ask questions and even ask us what you can expect. Got a question now? Please contact us. We look forward to seeing you soon!
Posted In: above ground pools, Dimension One Spas, Hot Tub, Spa Show
Tags: backyard patio furniture, hot tubs on sale, Novi Backyard Pool & Spa, pool & spa show michigan, Spa Show Michigan, Spa Show Novi