Shelby Township, MI. A city full of luxurious homes and beautiful landscapes will leave your jaw dropping. Do you live in or around Shelby Township and want to add just a tad bit more luxury to your home? Pools or hot tubs are a great way to add value, recreation, or relaxation to your home. Sunny's Pools and More wants to help you get the perfect pool, hot tub or spa at a great price! Our Macomb location is right on the border of Shelby Twp. and is the goto pool store for residents.
 Why Wait, Save Now!
On Swimming Pools
During the winter, shopping for pools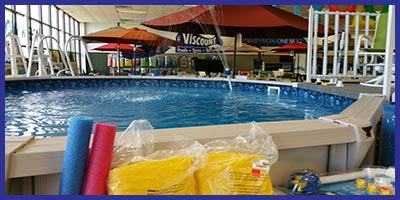 can save you a ton of cash. Sure, you may have to wait to enjoy swimming in your new pool, but more deals are to be had. In spring, you can buy a pool and have it installed immediately (get early use with pool heater!). In summer we have deals on pool chemicals, parts and accessories. You can even purchase many of the items at shop.sonnyspoolsandmore.com, either have it shipped or since your so close, ask for a pick-up. In fall we have everything you need for pool closings.
On Hot Tubs
Many Shelby Township residents have purchased a hot tub or spa to place on their newly built deck. The great thing about hot tubs is they can be used year round.  During the winter, there is something so relaxing about sitting in a hot tub with the steam rising into the air and the jets massaging your body.  If you live near Stoney Creek Park or Lake, do yourself a favor and visit Sunny's in Macomb. Imagine an indoor spa or outdoor Hot Tub as you take in that view. We have Great Offers that you can advantage of every day. What do you have to lose? The answer…Nothing!
Purchasing a pool or hot tub in or off-season from Sunny's Pool's and More of Macomb, Michigan will save you a ton of money. Stop by our showroom today and discover your next step to rest and relaxation!
What We Offer
Within our showroom, we offer a wide selection of pools and hot tubs. Some of our most popular brands include:
Viking Spas
Dimension One
Buster Crabbe
Premier Aluminum
Note: We do change brands and get a lot of special buys so please check out our above ground pools page and Hot tub & Spa section for the latest best sellers.
Stop by our showroom in Macomb, Michigan to see all of the brands and products that we offer.
Do you already own a pool or hot tub in Shelby Township, MI? Now is the perfect time to stock up on chemicals and accessories. Be sure to check out our deals & coupons page to make sure you are getting the most for your buck!