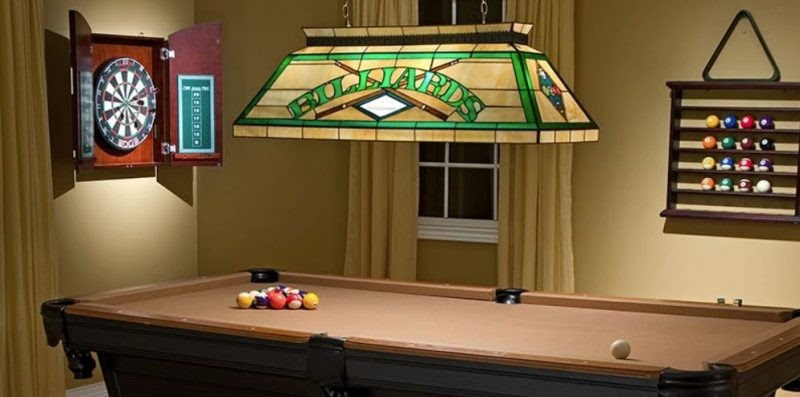 We hate to be the bearers of bad news here at Sunny's Pools & More, but this brutal Michigan winter isn't going to be letting up anytime soon. As we get into February and March, it seems like the best we can hope for is that the temperatures stay above freezing for more than a day or two in a row!
So since the snow and bone-chillingly cold weather will be keeping our pool covers on for at least a couple more months, we have to find something else to do with our leisure time. If you have a finished basement or garage that has the potential to be an awesome game room, or already is one but is need of some upgrading, then Sunny's Pools & More is the place to go to revamp your game room in Monroe or Macomb Michigan!
Refresh Your Game Room This Winter
Make the best of your hibernation time this winter by purchasing one of our fine pool tables, supplied by C.L Bailey. We offer tables of all types of designs, so don't worry about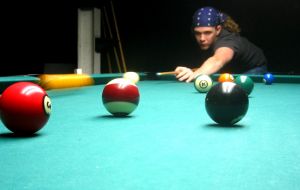 designing your room around the look of your pool table; do the opposite!
Maybe you already have a pool table in Macomb or Monroe, MI but would like to give your guests who aren't shooting some stick something to do. Well if that's the case, we have the accessories and extra amenities in stock to really give your game room or "man cave" a boost. We have shuffleboard tables, bumpers, and bowling pins, as well as sterling dartboard cabinets, pub tables and stools, chairs, light kits, and more.
If you live near our Waterford location, call 248-674-9689 to find out about special pricing on our "Made In Michigan" table games, including a stand-up dartboard and air hockey, stick hockey, or foosball tables.
Also, don't forget that the March Madness college basketball tournament is right around the corner. So if you plan on having some buddies over throughout the month as you wait out the bad weather, impress them with an array of gaming options to enjoy during the big tournament and let a revamped game room courtesy of Sunny's Pools & More take your mind off the cold! Contact us today and see how we can help and remember to join our mailing list to stay up to date on the great offers we're always providing to our customers!