Here at Sunny's Pools and More, we are always running deals and sales on our inventory. Whether you want the lowest prices on a new hot tub, pool chemicals, or the perfect man cave accessory we've got it. Here are just a few of the hot deals and sale's were running right now at Sunny's Pools and More!
Bar Stools and Pub Tables BOGO
If your kitchen, game room, or man cave is missing a certain… something we've got the perfect accessory. A bar or pub table might be the perfect stylish upgrade your home needs to be complete. Adding additional sitting and counter space makes your home more cozy and hospitable to you and your guests. Already have a breakfast nook or your old bar stools in need of a serious upgrade? We have an extensive selection of kitchen barstools and pub table chairs.
Right now we have all our bar stools and pub table buy one get one free at all our Sunny's Pools and More stores. Choose from our large inventory of metal barstools and wooden chairs. Here is just a sample of our selection:
2017 Hot Tub Models At A Special Price
At Sunny's Pools and More, we are running huge sales on all our 2017 hot tub models. Now you can get the spa you've always wanted at an affordable price. Since we have to make room for all new 2018 models we are listing all our floor models at a discount. Take anywhere from 30%- 70% off the original price! We pride ourselves on having the best and lowest hot tub prices in town, and we'll back it up!
Call your local Sunnys for details and to hear about what we have in stock!
Patio Furniture and Outdoor Umbrellas
Exclusively at our Livonia location, we're gearing up for Spring with great deals on all our patio furniture and outdoor patio umbrellas. Take anywhere from 25% – 30% off only at our Livonia location!
So get ready for Spring and Summer fun at Sunny's Pools and More!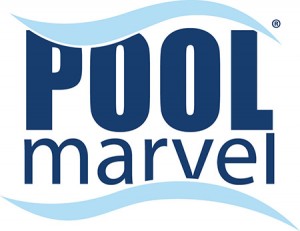 At Sunny's Pools & More, we would like to introduce from the creators of Spa Marvel, Pool Marvel. Much like Spa Marvel, Pool Marvel is a natural swimming pool water treatment. Also, it helps improve water clarity, enhances chemical treatments, helps maintain pH levels and reduces scum lines.
Another great feature of Pool Marvel is it is biodegradable earth friendly and 100% non-toxic. You may be asking what exactly Pool Marvel is made of? Well glad you asked, Pool Marvel is a combination of natural seaweed enzymes, plant extracts, and minerals. The best part, it has no chlorine or bromine.
Pool Marvel Availability
Pool Marvel is available at all Sunny's Pools locations. If you would like to learn more, ask our experts at our great locations.
At Sunny's Pools & More, we also have other great deals available. First up, we are offering a great deal on bar stools. With the super bowl fast approaching, you want to make sure you have enough seats for everyone.  From now till February 22, at our Livonia, Macomb and Waterford location, all bar stools are buy one get one free.  Make sure to have enough seats for the big game!
Looking for a good time for the family? Visit our booth at the Novi Homeshow. We have exclusive deals on game room equipment, hot tubs, and pool tables.  We will be offering a $500 off discount on pool tables sold at the Homeshow. Of course, we will also be offering great deals on Foosball tables, barstools, Air Hockey and much more, make sure to visit us at the show.
These are just some of the great deals and offers at Sunny's Pools. Make sure to visit one of our great locations today for advice on swimming pools, game rooms, hot tubs or pool tables. We are your local experts and can help you find the right product for you!