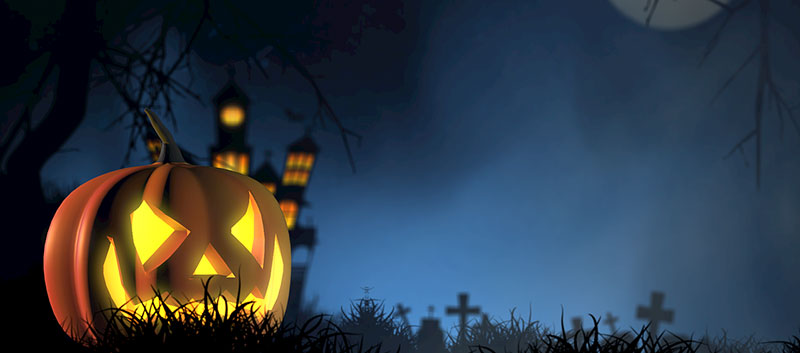 Halloween is an exciting time of the year for children and adults alike. Sunny's Pools & More in Michigan loves to share how you can decorate your pool for Halloween. Decorate your in ground or above ground pool or hot tub for Halloween. Incorporate your pool or hot tub into your Halloween themed event in a way that will wow your guests.
Here are some of our ideas:
Red Pit of Hell
Drained your pool already? Add red lights at the bottom of the pool. Your pool will resemble a red pit of Hell. If you want to make it over the top, a smoke machine in combination with the lights will really put it over the top.
Bloody Pool
Add a chemical dye that will make your pool red. Also, not only will swimmers enjoy swimming in fake blood, but it is completely safe to use and non-staining.
Suspenseful Fog
Add a fog machine that will dispense fog over the pool. This will give your yard a suspenseful look. This is always a popular option with the kids.
Ancient Fun
One or two skeletons will set your party off. Place one or two skeletons in or around your pool. If you are really going for a spooky look, add some cobwebs to make the skeletons appear as if they have been there for a long time. The skeletons can go on flotation devices in the pool, patio chairs or just lounge poolside.
Hot Tub of Doom For Halloween
Make your hot tub or Jacuzzi look satanic by placing candles all around it and adding red pool dye. Your hot tub will look like a boiling pot of blood within minutes with your new accessories. Stop by any of your local Sunny's locations for more tips on how to decorate your hot tub or pool for the holidays!
Finally, contact us and subscribe to our mailing list or learn about our creep crawly specials here.
Reposted From 2014
*Revision note 2017: Viscount West is now Sunny's Pools & More*
Viscount Pools West is going to be at the Novi Home Improvement Show at the Suburban Collection Showplace. Also, this year' s show will run from January 23-25, 2015 in Novi, Michigan. The admission price is $10 per adult and $9 for seniors that are 55 and older. Children 12 and under are free.
Every year the show is put on by the Home Builders Association of Southeastern Michigan (HBA). HBA is made up of builders, remodelers, property owners, developers, or suppliers in the construction industry.
Novi Home Improvement Show Booth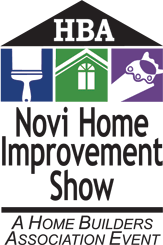 Come visit Viscount Pools West at the show for pool supplies, hot tubs, or billiards in Michigan!
Finally, follow Viscount on Facebook! We are giving away cue sticks all month!