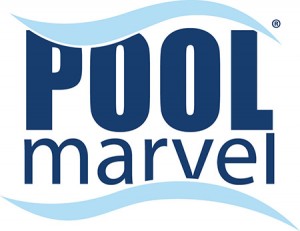 At Sunny's Pools & More, we would like to introduce from the creators of Spa Marvel, Pool Marvel. Much like Spa Marvel, Pool Marvel is a natural swimming pool water treatment. Also, it helps improve water clarity, enhances chemical treatments, helps maintain pH levels and reduces scum lines.
Another great feature of Pool Marvel is it is biodegradable earth friendly and 100% non-toxic. You may be asking what exactly Pool Marvel is made of? Well glad you asked, Pool Marvel is a combination of natural seaweed enzymes, plant extracts, and minerals. The best part, it has no chlorine or bromine.
Pool Marvel Availability
Pool Marvel is available at all Sunny's Pools locations. If you would like to learn more, ask our experts at our great locations.
At Sunny's Pools & More, we also have other great deals available. First up, we are offering a great deal on bar stools. With the super bowl fast approaching, you want to make sure you have enough seats for everyone.  From now till February 22, at our Livonia, Macomb and Waterford location, all bar stools are buy one get one free.  Make sure to have enough seats for the big game!
Looking for a good time for the family? Visit our booth at the Novi Homeshow. We have exclusive deals on game room equipment, hot tubs, and pool tables.  We will be offering a $500 off discount on pool tables sold at the Homeshow. Of course, we will also be offering great deals on Foosball tables, barstools, Air Hockey and much more, make sure to visit us at the show.
These are just some of the great deals and offers at Sunny's Pools. Make sure to visit one of our great locations today for advice on swimming pools, game rooms, hot tubs or pool tables. We are your local experts and can help you find the right product for you!
*Revision note 2017: Viscount West is now Sunny's Pools & More*
The end of the summer can be devastating to pool loungers everywhere. Don't fret! Summer will be back soon. Until then, preserve the summer glory by taking the necessary steps to properly close your swimming pool in Michigan.
Day 1:
Step 1: Remove all in ground or above ground pool accessories from the pool and test your water!
Before closing your pool, you need to make sure that the pH level in the pool is between 7.6-7.8, the pool alkalinity is 80-100 and the calcium hardness is 150-250. You also need to shock your pool with a chlorine shock to bring the chlorine level to 10-12 ppm. Then, give the pool time to come down to its normal level around 1.5-3.5 ppm before adding your cover or winterizing chemicals. This is a good time to properly winterize your pool to keep the chemistry of the pool on track during its off season.
Is your water balanced? Then, move on to Day 2!
Day 2:
Step 2: Clean and Back Wash the Filter
Relax and take a break. Do a final cleaning of your pool. Is all the debris from the summer fun gone? Do one final brush and vacuum. Next, back wash your filter.