*Revision note 2017: Viscount West is now Sunny's Pools & More*
Dimension One Spas (D1) is the leading manufacturer of award-winning hot tubs and swim spas and home to the world's first curvilinear spa. D1 Spas is based in Carlsbad, CA and sold through a network of retailers in the United States and worldwide. With over 35 years of experience, the company's four product lines and patented features offer a higher class of design, performance, and value that meet a variety of consumer needs. In 2007, D1 was awarded the Silver Medal Shingo Prize, becoming the world's first and only hot tub manufacturer to receive the distinguished award. D1's hot tubs have also achieved the Spasearch Buyer Guide's highest "Recommended" rating.
Dimension One Spas, founded in 1977, has grown to become one of the world's leading manufacturers of hot tubs and swim spas.
At Viscount Pools West, we can help you find the hot tub that best suits you and your family. Also, we carry a variety of Dimension One spas to choose from. Models such as:
The Bay Collections
Reflections Collection
@Home Collection
AquaFIT Systems
Furthermore, a Dimension Spa is one fo the highest quality hot tubs in the industry. Dimension has been awarded numerous awards in the innovation field of hot tubs. Also, Dimension stands behind their products with Lifetime Warranties on the shell. In addition to the hot tub you always wanted, Viscount Pools West can help you find the covers and chemicals you need to help maintain your spa for years to come.
Contact Viscount Pools West today for the spa of your dreams!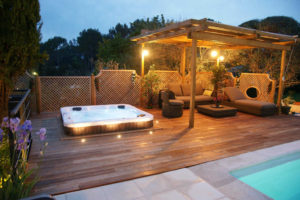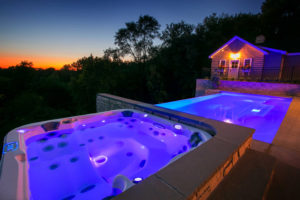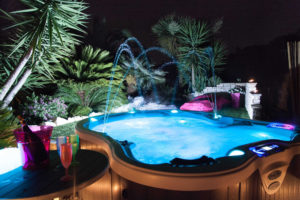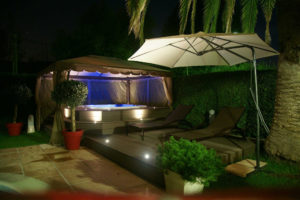 Posted In: Hot Tub, hot tubs, Spas
Tags: Dimension One spas, hot tub