*Revision note 2017: Viscount West is now Sunny's Pools & More*
Many people are mistaken when they think hot tubs get closed in the winter and that winter isn't the season to buy an outdoor hot tub. There are many benefits that come along with purchasing your hot tub spa during the winter rather than waiting until next spring. All of our locations including Monroe, Flatrock, and downriver cities, deliver  Emerald Spa and Great Lakes Spa brand of hot tubs through any type of weather and winter may be the best time for you.
Last Wednesday our loyal client Cindy from Macomb County, MI was buying pool supplies and said to us;  "I wanted a to buy a hot tub spa for our family for Christmas but my husband said he wanted to wait until the weather gets warmer". We had to stop Cindy right there and tell her the advantages of purchasing a hot tub now and not to wait for warm weather.
Many people think they should purchase an outdoor spa in early spring and have it installed before summer. Although a hot tub is a great addition to a pool and for summer parties, outdoor hot tubs are perfect for relaxation, rejuvenation, and therapy during the cold months of winter. Not to mention spring is the busiest season for pools and people are more apt to jump in a cool pool than a hot tub in the middle of the day.
Fall and winter is usually an outdoor hot tub retailers slower season. This allows consumers to take advantage of special offers and discounts. Outdoor spas can save on operating costs in winter, provide enjoyment and relaxation, help with therapy and healing from winter outdoor activities. Call Viscount Pools in Macomb or any of our other four Viscount Pool locations including Waterford and Livonia today for current fall and winter hot tub specials. Let us tell you, just like we told Cindy why purchasing an outdoor spa is a great idea now and why not to wait!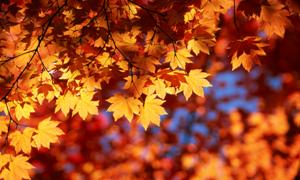 Posted In: Hot Tub Covers, Hot Tub Shells, hot tubs, Outdoor Hot Tub Spas, pool chemicals, Spas, Swimming Pool Savings, Viscount Pools West
Tags: hot tub covers, hot tub macomb county, hot tub shells, hot tub spas, hot tubs in winter, hot tubs macomb, hot tubs michigan, hot tubs romeo mi, hot tubs sterling heights, outdoor hot tubs, outdoor hot tubs macomb county, outdoor spas michigan, winterizing hot tubs, winterizing pools