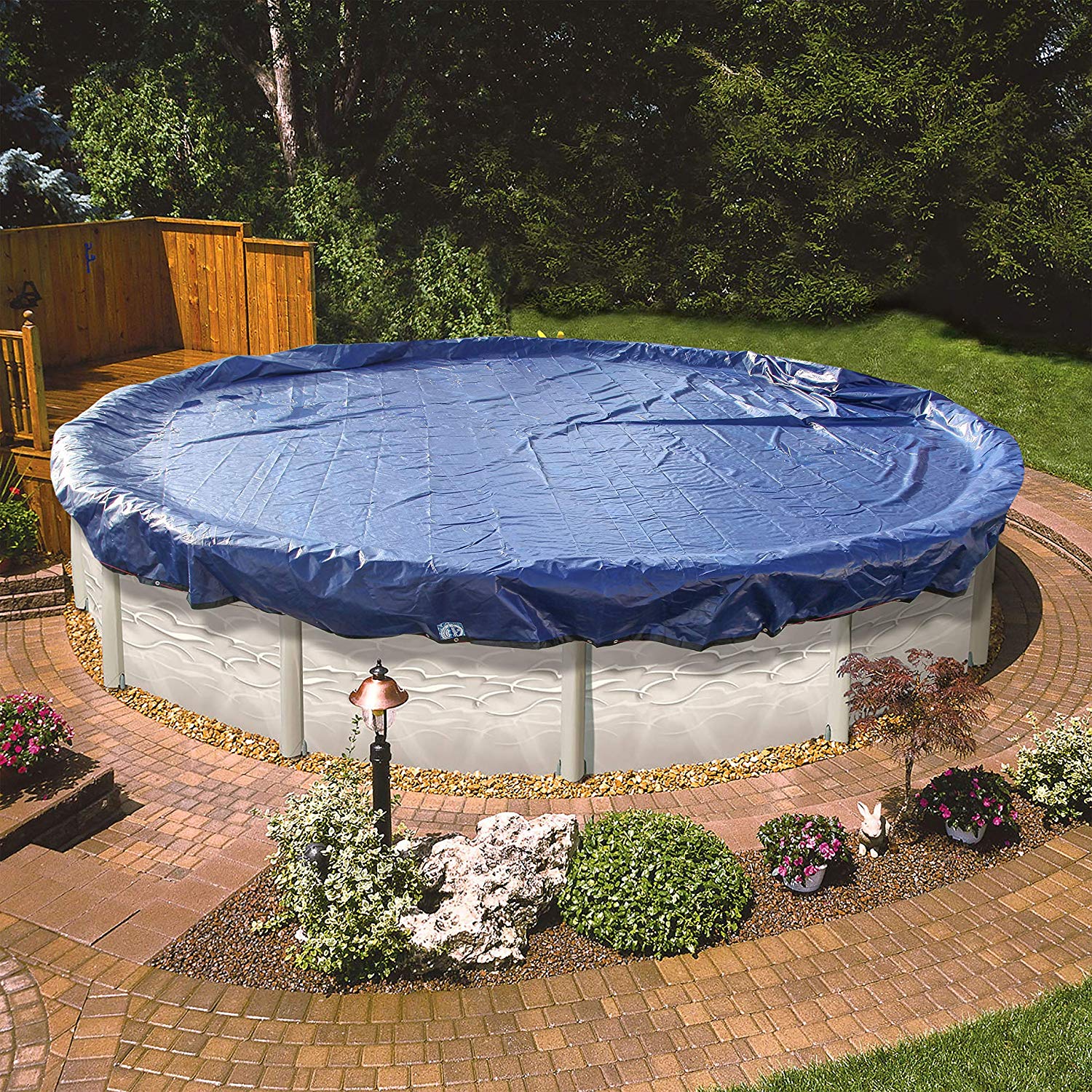 Is closing a pool in 4 steps possible? The end of the summer can be devastating to pool loungers everywhere. Don't fret! Summer will be back soon. Until then, it is important to preserve your pool by closing it properly for the season. However, what is the best way to close down your pool? Sunny's Pool and More! has a 4-day plan that can help you prepare your pool for the winter with 4 easy steps!
Closing a Pool In 4 Steps
Day 1
Remove All In-Ground or Above-Ground Pool Accessories from the Pool and Test Your Water!
First of all, you need to remove your pool accessories. This includes ladders, toys, and other items that need to be stored for the winter. After all, leaving these accessories in the pool with cause them to be damaged.
Before closing your pool, you need to make sure that the pH level in the pool is between 7.6-7.8, the pool alkalinity is 80-100 and the calcium hardness is 150-250. You also need to shock your pool with a chlorine shock to bring the chlorine level to 10-12 ppm. Then, give the pool time to come down to its normal level around 1.5-3.5 ppm before adding your cover or winterizing chemicals. This is a good time to properly winterize your pool to keep the chemistry of the pool on track during its off-season.
Is your water balanced? Then, it is time to move to day 2!
Day 2
Clean and Back Wash the Filter
It is time for the clean-up! It is ideal to have a clean pool so grime and dirt do not settle and stain during the closing period. Let your automatic cleaner do one last lap around the pool. Get a pool brush and scrub down the sides of the pool. Also, use the skimmer to get some debris that is dancing on the surface of your pool.
Next, backwash your filter. In addition to bits and pieces of debris that fall into your pool, filter pick-up leftovers from your guests. This includes sun tan oil, lotion, and dirt that is coming off swimmers. As a result, it is important to clean your filter so it continues to keep your pool bacteria-free!
Day 3
Lower the Water Level
After cleaning your pool, it is time to lower the water level. Pool water should be drained below the skimmer because water expands when it freezes. Failing to lower the water level can damage the integrity of the pool and other systems. You need to grab your filter pump and submersible pump for this step. Use your pump to lower the water to 4"-6" inches under the water return line.
Day 4
Drain All of Your Pumps, Filters, and Heaters and Store Them Away Until Next Season
Now it is time to drain all your pumps, filters, and heaters. It is important to remove all the water from your equipment to prevent freezing damage. You need to drain the water out of the drain plug or blow the line out with a shop vac. If you have a cartridge filter, this is the perfect time to take them out and clean the grids or cartridges. Also, drain and empty your chemical feeder.
After you cleaned all of the equipment, it is time to put away all accessories until the next season. Lastly, cover your pool with a solid winter cover that will keep out all the debris, and sun, and prevent the growth of algae.
---
If you have any questions or need to purchase pool closing items contact your nearest Sunny's Pool & More location today!
Posted In: Closing a Pool
Tags: closing a pool, pool accessories, water level, water treatment