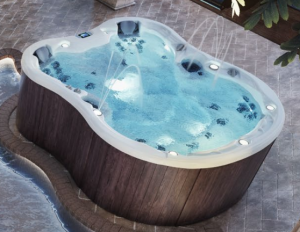 Dimension One Hot Tubs are known for being the leading manufacturers in the hot tub and spa industry. Also, their spas are sculpted to perfection and have been for over 40 years. By using the most durable materials, any Dimension One tub can give you the features that you desire.
Dimension One Features
Dimension One Spa has many special features that they are known for in each spa tub. From the newest glass touch controls and UltraLounge therapy jets to the adjustable jets found in each spa. Here are just a few of the many features present in the Dimension One Spas.
SmartHUB™ Glass Touch Control
The glass touch control manages the hot tub's functions, such as heat, power, and more. The technology is also linked to the D1® SpaIQ™ app, optional for any spa, that allows you to control your spa from any location.
UltraLounge
Every UltraLounge™ delivers head-to-toe therapy by using precise angles. The power from the precise angles keeps your body in the perfect position without worry of floating out of your seat. 
Patented Adjustable Jets
Varying the power of your massage is easy with patented jets featuring an adjustable design that makes it easy to grip and turn underwater.
Flex Therapy Pillow™ and Dynamic Massage Sequencer™
The Flex Therapy Pillow™ features adjustable neck and shoulder jet pillows that can be repositioned to any height. The pillow allows the user to be comfortable at their own convenience. Furthermore, the Dynamic Massage Sequencer™ features individual controls and six programmed massage combinations to target different areas on the body. In addition, you have the option to customize the speed and pause functions.
Spa Collections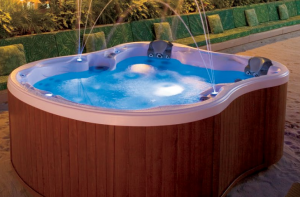 Bay Collection
The Core Features of the Bay Collection includes a patented curvilinear design for a sleeker, more modern look. Perhaps more importantly, the powerful patented adjustable stainless steel jets do not corrode. This means that your hot tub will last longer than others. Other features include; Terracina™ natural wood skirting, fountains and other water features, a water management system, and Echo™ underwater switches. 
The optional features include a stereo, exterior lighting, alongside the status light with the D1 logo, and the D1® SpaIQ™ App.
Reflection Collection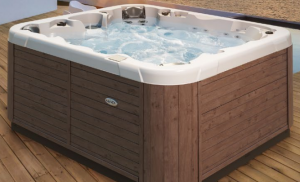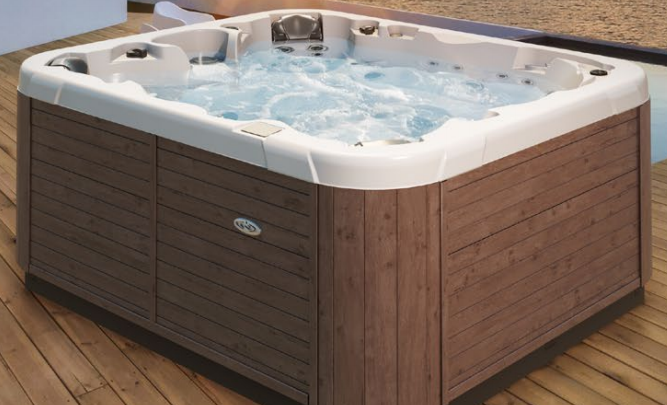 The Core Features of the Reflection Collection includes patented adjustable stainless steel jets that do not corrode, and water management systems.
Features on specific models include an auxiliary control button and an external status light. Also, optional features include a stereo, D1® SpaIQ™ App, Terracina™ wooden skirting, and exterior lighting, alongside a status light with the D1 logo.
Home Collection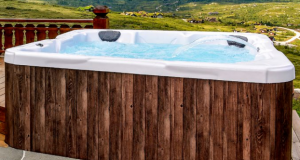 The Core Features of the Home Collection include adjustable jets and intuitive control. The UltraLounge™ is also available on select models.
And optional features include a ClearZone® PRO Water Management System, a stereo, Terracina™ wooden skirting, the Crystal FX™ Lighting Package, and stainless steel jets.
Come and get your Dimension One Spa from Sunny's Pools and More today! We have all of the collections that you could ever want! So, what are you waiting for? Celebrate the last month of Summer by treating yourself and your family by buying a brand-new Dimension One hot tub! Finally, for more information, contact us!
Posted In: Dimension One Spas, Hot Tub, Sunny's Pools & More