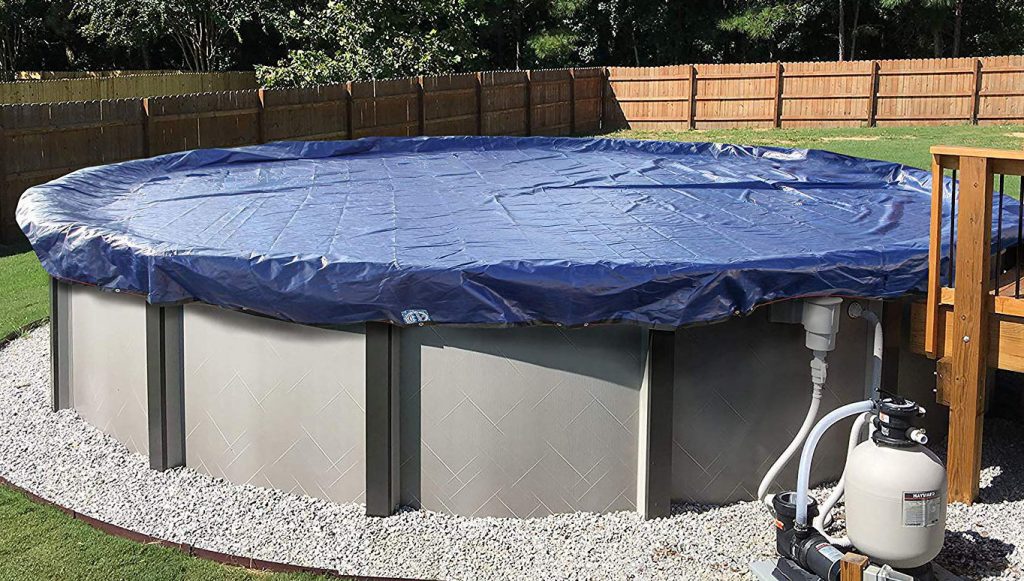 It's time to start removing winter covers for pools. With the weather warming up, people are preparing to open up their pools. However, there is specific care you have to take when removing your winter covers. There is a specific process that people should use to remove their covers and things you should be looking for.
Removing Winter Covers
It's time to remove your pool cover. However, there is a specific step that you should take when putting away your winter cover. First of all, you should clean off your cover. Leaves and debris have been caked onto your cover. Clearing the debris will prevent it from falling into the water and prepare the cover to be put away. Blast the cover to clear the dirt in the center and use a broom to sweep the dirt around the edge of the cover.
After cleaning the cover, it is time to detach the cover straps. You should go around your pool and remove the anchor loops of its attachment. Depending on the type of anchor system, you will need to loosen the attachment with a tool. Moreover, it is important to keep the cover from sinking into the water. Once you have the cover detached, you need to pull the cover away from the pool. During this process, having a friend will be handy. While removing the cover, you should fold it over itself. This will allow the upside to lay on the ground and the underside can dry off. Now that you have the cover off, it is time to inspect the condition of the material.
Things To Look For
Once you have removed the pool cover, you should do an inspection. Before looking it over, you should put weights on the corners of the material so it can dry. During your inspection, you should be looking for tears or holes. If a cover has damage to it, it will make it as ineffective as a pool cover. Any dirt or contents on the underside should also be cleared before putting it away.
Get All Your Pool Needs at Sunny's Pool and More!
Looking for pool supplies near you? Sunny's Pool and More! has four locations within the Metro Detroit area! We have everything you need for your pool. Chemicals, toys, covers, and more! We even sell pool tables and game room furniture. All these options and more are available at your local Sunny's!
'Where can I find pools near me?'
Sunny's is more than a pool supplies shop, we also sell pools and hot tubs! We have a variety of above-ground and semi-inground pools to choose from!
Posted In: Tips and Tricks
Tags: opening a pool, winter pool covers