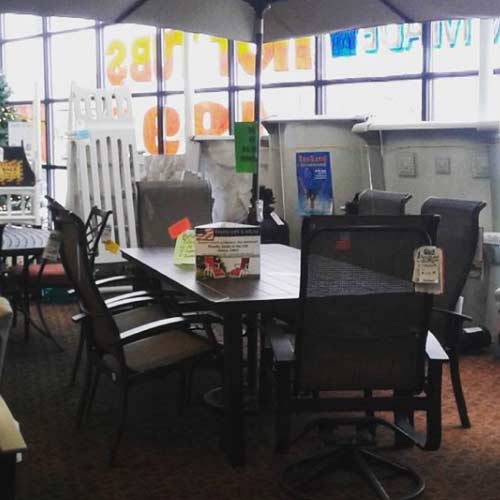 Summer is almost here and Sunny's Pools and More are ready for some nice weather. We have been stocking up with all your summer pool and outdoor accessory needs! For the next few months, we are increasing our stock of outdoor patio furniture and outdoor dining sets.
If you've never owned any outdoor furniture before, let us be the first to tell you that you're missing out! There is nothing more relaxing than lounging by your pool on a hot summer's day on a patio set or outdoor lounge chair. Spending time outdoors doesn't have to be wasted on uncomfortable chairs and sectionals. Come into Sunny's Pools and More and we'll show you what outdoor luxury is like!
Why Should I Get an Outdoor Patio Furniture or Dining set?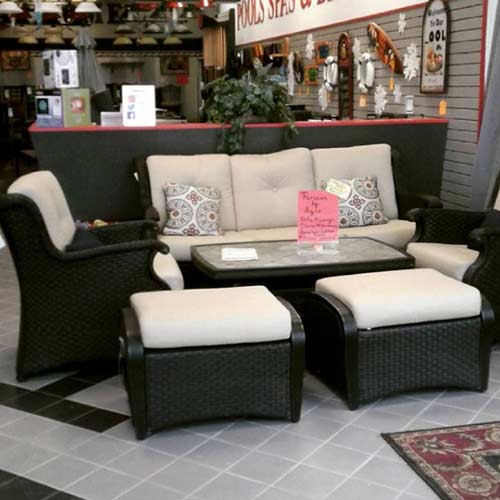 There are few better ways to enjoy the great outdoors than eating outside with family or lounging on a patio set. Being comfortable while outdoors is worth any time or effort put into buying an outdoor patio set. Thankfully here at Sunny's Pools and More, we make the process easy and stress-free, which is what you'd expect from your local outdoor patio furniture seller!
We Carry Brands Like:
Agio Patio Furniture
Patio Renaissance
Gensun Outdoor Furniture
Telescope Casual Furniture
Winston
Treasure Garden Outdoor Umbrellas
Our Livonia and Macomb stores are packed with great displayed outdoor furniture and accessories. We carry outdoor tables, chairs, and outdoor patio umbrellas just to name a few. Just think of how much more you can enjoy your summer with a complete set of patio furniture and tables. Lounging and eating in your backyard or on your deck next to your pool can be in your summer plans. Simply come out to Sunny's Pools and More and we'll help get your summer started!
We're always running great deals and specials, so check out our great deals page or sign up for our mailing list and get all the news about what coupons we have running! So why let Summer pass you buy? Get into Sunny's Pools and More and do summer right!
Posted In: Accessories, Furniture
Tags: outdoor dinning sets, outdoor patio furniture, outdoor patio furniture brands, patio furniture and sets