The summer season is here. People all over Michigan are getting their pools ready for parties and relaxation. But getting what you need to keep your pool function can be expensive. What you need are great deals to help you jumpstart your fun! That's why Sunny's is providing amazing deals all summer long! These hot deals are just what you need to start this season.
Sunny's Pools & More!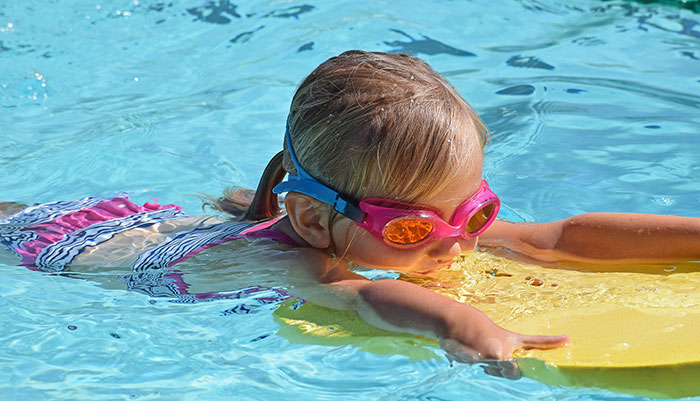 Sunny's Pools & More is more than just a pool store. At Sunny's, years of professional experience have made us experts in knowing what our customers need. Customer service is the highest priority. Whether you are looking for a pool or a hot tub, Sunny has you covered. Our catalog is filled with top brands that will make your newest addition the envy of your neighborhood!
However, our company provides other products and services outside of pools. Sunny's offers a variety of accessories like pool covers, pool chemicals to treat your pool, and felt services to spice up your pool table. Without a doubt, Sunny has everything you need when it comes to setting up your pool.
Great Deals for the Summer!
For this summer, Sunny's has many offers to help enhance your pool and fun! Need a lounger or pool toys for the family to enjoy? All Swim Line Pool Toys are 25% off the sales price. And a float lounge chair is just $49.98! Meaning you can lay back and relax while your children can enjoy their new summer pool pals! But that's not all. Sunny's is providing special deals on chemicals for your pool and spas!
Ready to get rid of the scum and dirt from your pool? One of the best oil and scum cleaners, Goo Getter, is on sale for $3.99! We are having Buy 2 Get 1 Free deal on Poolife Turboshock and Brillance Spa Chemicals to give your pool and spa that extra shine! Finally, Spec Chem Speciality Chemicals are $5 off each of the listed chemicals.
This summer, you can rely on Sunny's to help get your pool ready! So why wait? Come down to one of Sunny's locations today! Can't? That's not a problem! Sunny has its own online store. Get access to our deals and products from the convenience of your home. All orders over $50.00 have Free Shipping!
Start your summer right with Sunny's Pools & More! Contact us today!
---
Interested in getting access to more of Sunny's deals and coupons? Join our mailing list to see what we can do for you!
Posted In: Great Offers
Tags: deals, great deals, summer