The summer season is here. People all over Michigan are getting their pools ready for parties and relaxation. But getting what you need to keep your pool function can be expensive. What you need are great deals to help you jumpstart your fun! That's why Sunny's is providing amazing deals all summer long! These hot deals are just what you need to start this season.
Sunny's Pools & More!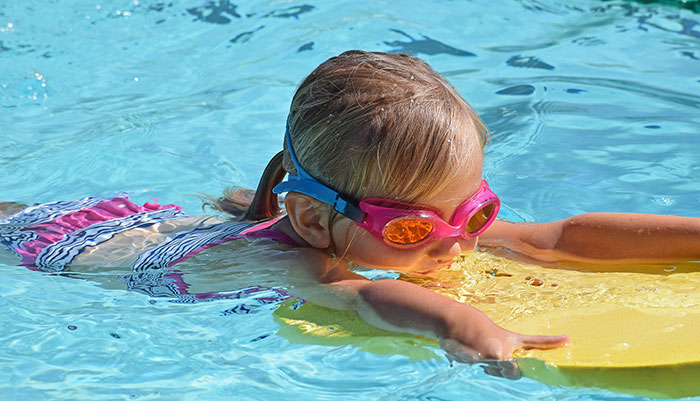 Sunny's Pools & More is more than just a pool store. At Sunny's, years of professional experience have made us experts in knowing what our customers need. Customer service is the highest priority. Whether you are looking for a pool or a hot tub, Sunny has you covered. Our catalog is filled with top brands that will make your newest addition the envy of your neighborhood!
However, our company provides other products and services outside of pools. Sunny's offers a variety of accessories like pool covers, pool chemicals to treat your pool, and felt services to spice up your pool table. Without a doubt, Sunny has everything you need when it comes to setting up your pool.
Great Deals for the Summer!
For this summer, Sunny's has many offers to help enhance your pool and fun! Need a lounger or pool toys for the family to enjoy? All Swim Line Pool Toys are 25% off the sales price. And a float lounge chair is just $49.98! Meaning you can lay back and relax while your children can enjoy their new summer pool pals! But that's not all. Sunny's is providing special deals on chemicals for your pool and spas!
Ready to get rid of the scum and dirt from your pool? One of the best oil and scum cleaners, Goo Getter, is on sale for $3.99! We are having Buy 2 Get 1 Free deal on Poolife Turboshock and Brillance Spa Chemicals to give your pool and spa that extra shine! Finally, Spec Chem Speciality Chemicals are $5 off each of the listed chemicals.
This summer, you can rely on Sunny's to help get your pool ready! So why wait? Come down to one of Sunny's locations today! Can't? That's not a problem! Sunny has its own online store. Get access to our deals and products from the convenience of your home. All orders over $50.00 have Free Shipping!
Start your summer right with Sunny's Pools & More! Contact us today!
---
Interested in getting access to more of Sunny's deals and coupons? Join our mailing list to see what we can do for you!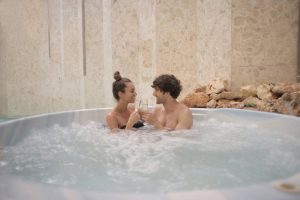 A lot has happened so far this year. The COVID-19 outbreak and resulting quarantine, violence in the news, and the upcoming presidential election, this year has been the most stressful in decades. This is why now is the best time to invest in a hot tub. With all of the stress so far this year, a relaxing dip in your very own hot tub is exactly what you and your family need!
Why should you get a new hot tub from Sunny's Pools and More? 
Hot tubs are known to calm nerves and alleviate stress. The warm water and soothing pressure from the jets allow your mind to naturally free itself from its regular day-to-day worries. Also, the jets help your musculoskeletal system by allowing your muscles to relax. Furthermore, the hot water relieves pain and soreness from both your muscles and joints.
Here at Sunny's, we carry two of the best hot tub brands: Viking and Dimension One. Viking Hot Tubs are one of our best sellers and has been in the hot tub business for over 25 years. They are most well known for selling the best hot tubs at affordable prices. Viking spas offer some of the most advanced features in the spa industry.  All of  their hot tubs include LED lighting, stainless steel jets, stereos, and more.
Dimension One Hot Tubs are very popular in the hot tub and spa industry. Their spas are sculpted to perfection and have been for over 40 years. They have many models that you can choose from, each with their own special features. By using the most durable materials, any Dimension One tub can give you the features that you desire!
Hot Tub Necessary Accessories
Along with our large selection of hot tubs, we also offer a wide variety of chemicals and accessories to maintain your new hot tub. Our accessories range from chemicals to covers to Durasteps. These accessories can help enhance your enjoyment of your hot tub.
Furthermore, we offer water testing and testing strips! Getting your hot tub's water tested is essential to make sure that your pH and chemical levels are safe and balanced. We have great deals and large hot tub displays that you can view at our Macomb location. So, what are you waiting for? Contact us today and get the hot tub of your dreams!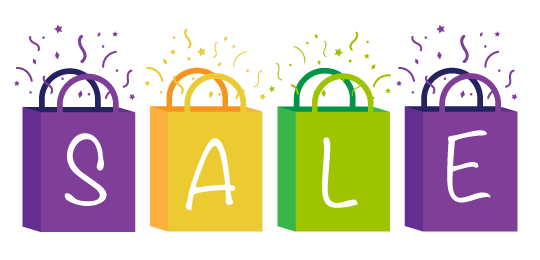 Start off the holiday season with great savings on stocking stuffers! We have a huge selection of inflatable pool toys to choose from that you can save up to 75% off. This great sale runs from now until November 20th at all our great locations.
Hurry in and stock up so next season at your pool opening you will have all the inflatables you need to have fun all summer!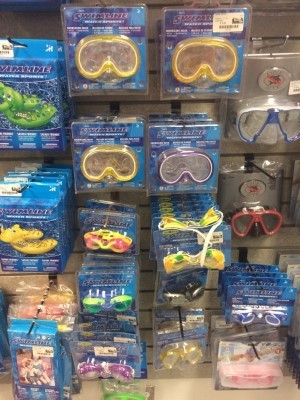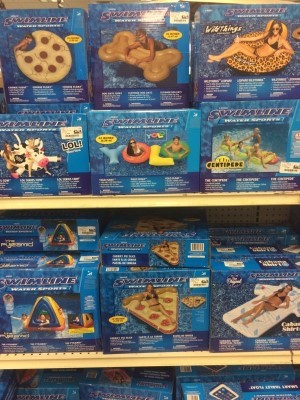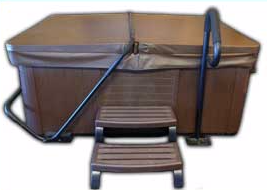 Take $100 OFF Hot Tub Thermal Hard Covers
Hot Tub Season is nearly upon us. The cooler it gets the better it feels. We want to get you started, so we're offering BIG savings!! Come into your nearest Sunny's Pools and More location to speak with one of our experts and choose a new Hot Tub Thermal Hard Cover.
With your purchase get: 
FREE delivery of your new cover
FREE delivery of your new cover

$100 OFF

the compare at price!
Come In For A FREE Computerized Water Test (A $10 Value)
---
Buy Two Brilliance Chemicals Get The Third Free!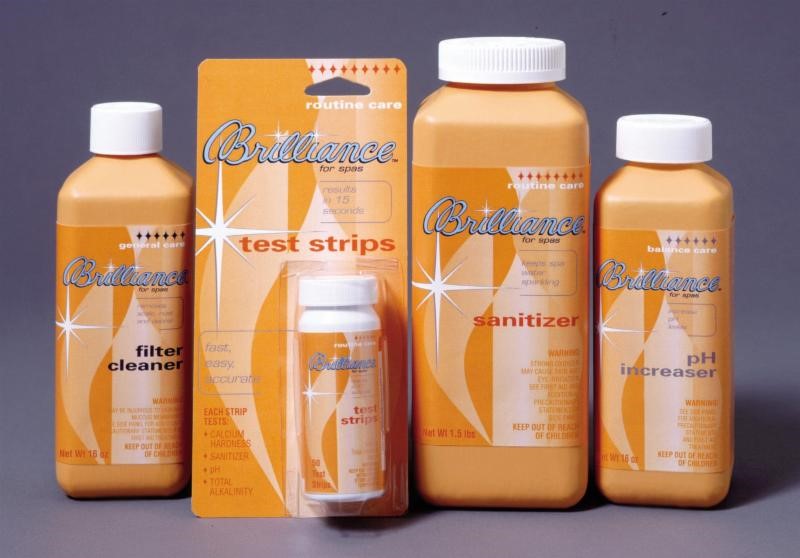 Brilliance spas chemicals are a leader in the industry in quality and performance. They're focus on excellence is apparent in every line they create. If you've never tried the Brilliance line of spa and hot tub chemicals, here is your chance.
ALL SPECIALS GOOD THROUGH OCTOBER 2017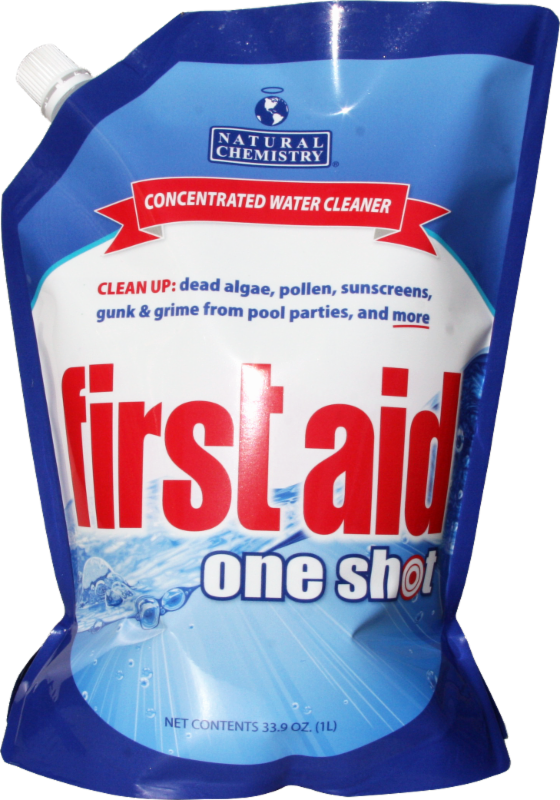 *Revision note 2017: Viscount West is now Sunny's Pools & More*
What is the condition of the water in your swimming pool? If your pool has algae, pollen, oils, gunk and grime in the water then First Aid One Shot can help. First Aid is designed to fix pool problems fast, by using SMARTZyme enzyme formula with an organic clarifier.
For the best results, just add First Aid One Shot when the sanitizer level is below 5 ppm and wait 48 hours to shock the swimming pool. Also, First Aid is created for use in a properly balanced water. It is recommended to add one full container of First Aid One Shot in pools up to 20,000 gallons of water.
Features of First Aid One Shot are:
 Improves pool filtration
Concentrated water cleaner
Cleans up algae, pollen and other build up in your pool
Works fast
Non-toxic and non-irritating
If you are looking to purchase First Aid One Shot, you are in luck, because Viscount West is running a special sale this week, act now and you can get the web price for just $9.99. Hurry the offer is only good till June 28, 2016.
Pool Supplies, Spas and Billiards Decor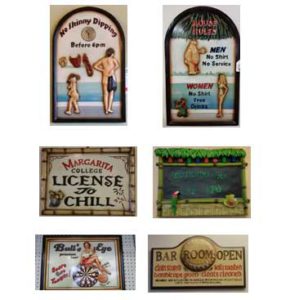 Are you looking to add a little flare to your pool area? Need that extra something cool for your game room? What about a nice picture for your spa area? At Viscount West we have a sale on all decor.
You can get 25% you next decor purchase at Viscount West, all you have to do is join our mailing list! Also, by joining the list you will get great deals emailed right to you once a week. With easy great savings, it makes your shopping time more enjoyable.
Of course Viscount West has multiple locations to help serve you, we are located in Flat Rock, Livonia, Macomb,  Monroe, and Waterford. Finally, we are always glad to serve you and answer any questions you may have about your swimming pool, spa or pool tables.