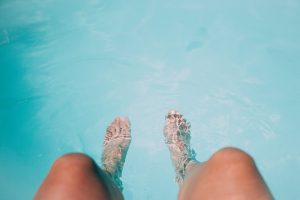 Warmer weather hints to Summer being just around the corner! And we all know that Spring is the best time to open your pool! Most people in Macomb and Westland want to have their pool open for Memorial Day, but others may open theirs sooner, or even a little later.
Whether you open your pool now or plan to wait for a while, there are certain steps that you have to take to clean your swimming pool.
Its Time To Clean Your Swimming Pool
Here at Sunny's, we have some of the best cleaning products for your pool. Here is a list of what you will need.
Green to Clean has immaculate cleaning results when used prior to shock treatments. This is because it has an EPA registered chlorine compound that kills certain types of algae. It is safe and works with a pH of 7.8 or higher. The Green to Clean product is even featured in a Pool Clean-up video! Watch it today to learn more about the product and its impact on algae in your pool.
Baquacil Chlorine Free is a mixture that eliminates the harsh chemicals known for cleaning pools. Without the presence of chlorine, your eyes are less irritated, swimsuits take more time to fade, and your pool liner lasts longer. First things first, you sanitize your pool with the BAQUACIL® Swimming Pool Sanitizer and Algistat. Next, you oxidize with BAQUACIL® Oxidizer. Then finally, you'll maintain the oxidizer residual and water clarity with BAQUACIL® CDX® product
Pool Marvel is a natural swimming pool treatment designed to boost other chemical processes to improve overall maintenance. It improves water clarity, helps maintain pH and alkalinity levels, and also reduces scum lines on your pool liner.
Contact Sunny's Pools & More
Contact us today for more information on chemicals to open and clean your pool. Our store associates can help you find the right products for your pool so that you have the best experience possible.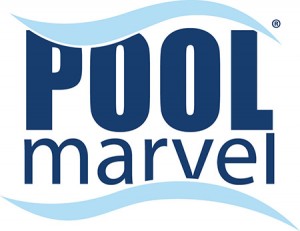 At Sunny's Pools & More, we would like to introduce from the creators of Spa Marvel, Pool Marvel. Much like Spa Marvel, Pool Marvel is a natural swimming pool water treatment. Also, it helps improve water clarity, enhances chemical treatments, helps maintain pH levels and reduces scum lines.
Another great feature of Pool Marvel is it is biodegradable earth friendly and 100% non-toxic. You may be asking what exactly Pool Marvel is made of? Well glad you asked, Pool Marvel is a combination of natural seaweed enzymes, plant extracts, and minerals. The best part, it has no chlorine or bromine.
Pool Marvel Availability
Pool Marvel is available at all Sunny's Pools locations. If you would like to learn more, ask our experts at our great locations.
At Sunny's Pools & More, we also have other great deals available. First up, we are offering a great deal on bar stools. With the super bowl fast approaching, you want to make sure you have enough seats for everyone.  From now till February 22, at our Livonia, Macomb and Waterford location, all bar stools are buy one get one free.  Make sure to have enough seats for the big game!
Looking for a good time for the family? Visit our booth at the Novi Homeshow. We have exclusive deals on game room equipment, hot tubs, and pool tables.  We will be offering a $500 off discount on pool tables sold at the Homeshow. Of course, we will also be offering great deals on Foosball tables, barstools, Air Hockey and much more, make sure to visit us at the show.
These are just some of the great deals and offers at Sunny's Pools. Make sure to visit one of our great locations today for advice on swimming pools, game rooms, hot tubs or pool tables. We are your local experts and can help you find the right product for you!