*Revision note 2017: Viscount West is now Sunny's Pools & More*
More often than not customers will come into one of our five Michigan pool store locations, or call asking "How do I know my water is at the right levels?" Although there are testing kits that will test for proper chlorine and other levels, we offer water testing for pool owners in Metro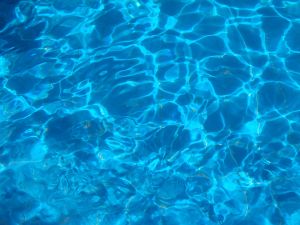 Detroit.
By bringing in a small Ziploc bag of your pool water, we will test the water and assist you in understanding what you need to do to get your water at the proper levels for a safe swim. We commonly find that PH, Alkaline, or Chlorine levels need to be adjusted as they are often too high or too low.
If your water is not properly balanced you may have too much or too little of a certain chemical. If this is the case, have no worries because it can be fixed, but it is not recommended to swim in water that is not properly balanced. Also, having too much of certain chemicals can have a negative affect on liners or filtration systems, and potentially cause damage over time.
Contact us today, or stop into one of our five Michigan pool store locations to get your water tested for free!
Posted In: pool chemicals, pool cleaning, Swimming Pool, Swimming Pools
Tags: alkaline, chemical imbalance, chlorine levels, Michigan pool store, ph levels, pool water testing, viscount west, water testing