During this time, water testing is being done on a limited basis. Also, any orders placed with Sunny's Pools & More are available for curbside pickup. Make sure to call your local Sunn's location today to place an order. In addition, for the testing please call Monroe 734-242-8877, Flat Rock 734-783-8400, Macomb 586-677-7665, or Waterford 248-674-9689 ext 4. They will provide directions on how to bring your sample to the store.
While the outbreak has all at home, now is the time to invest in your pool or hot tub. Make sure your swimming pool or spa is ready for the whole family.
Reasons For Water Testing
More often than not customers will come into one of our Michigan pool store locations, or call asking "How do I know my water is at the right levels?" Although there are testing kits that will test for proper chlorine and other levels, we offer water testing for pool owners in Metro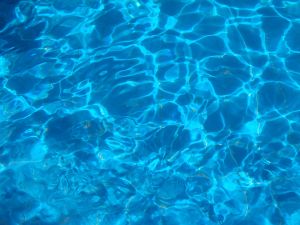 Detroit. By bringing in a small sample of your pool water, we will test the water. This will help to understand what you need to do to get your water at the proper levels for swimming. We commonly find that PH, Alkaline, or Chlorine levels need to be adjusted as they are often too high or too low.
If your water is not properly balanced you may have too much or too little of a certain chemical. If this is the case, have no worries because it can be fixed. In addition, it is not recommended to swim in water that is not properly balanced. Also, having too much of certain chemicals can have a negative effect on liners or filtration systems, and potentially cause damage over time.
Contact us today, or stop into one of our Michigan pool store locations to get your water tested.  Finally, is the time to make sure your swimming pool is good to go.
Posted In: pool chemicals, pool cleaning, Swimming Pool, Swimming Pools
Tags: alkaline, chemical imbalance, chlorine levels, Michigan pool store, ph levels, pool water testing, viscount west, water testing