*Revision note 2017: Viscount West is now Sunny's Pools & More*
THIS PROMOTION HAS EXPIRED
Viscount Monroe no longer has Billiards, refer to Waterford as the clearance center for Tables.
Last week we began our Free Pool Cue Stick Giveaway on Facebook! This contest was announced exclusively on Viscount Pools West's Facebook page early to give our social media followers first priority. Viscount Pools West is opening up our Free Pool Cue Stick Giveaway to the readers of our blog this week!
Thank you for participating in the Free Pool Cue giveaway, a winner has been chosen. Please check back with Viscount West often for one of our many promotions we hold every year.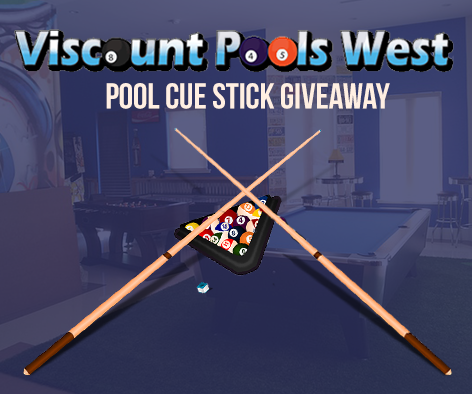 To become eligible to win, please enter to win here.
Winner must reside in Michigan.
Posted In: Giveaways
Tags: free pool cue stick giveaway, michigan, Viscount Pools West