*Revision note 2017: Viscount West is now Sunny's Pools & More*
THIS PROMOTION HAS EXPIRED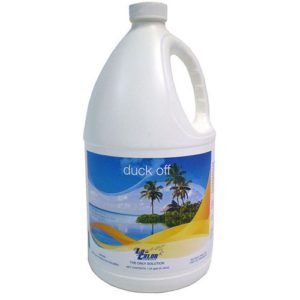 Viscount Monroe no longer has Billiards, refer to Waterford as clearance center for Tables.
Do you want the ducks off this summer? Birds in the pool can be harmful for them and humans. The poop that they leave in the pool contaminates the water. Also, drinking too much chlorine water can make birds sick. However, there is an easy fix.
Duck Off Non-harmful Pool Chemicals For Humans or Animals
At Viscount Pools West, we have a solution for you to protect your family and the birds. Duck Off is a additive that reduces the surface tension of your swimming pool to make it uncomfortable for the birds to swim. The beauty of this product is that the birds are not harmed by this. This pool chemical is also not harmful to humans.
All of our locations are open this summer to provide you with all of your pool or hot tub supplies that you need. Come visit us this summer at:
Flat Rock
28310 Telegraph Rd,
Flat Rock, MI 48134
Livonia
30441 Plymouth Road,
Livonia, MI 48150
Macomb
51020 Hayes,
Macomb, MI 48042
Monroe
2600 North Monroe Street,
Monroe, MI 48162
Waterford
4130 Dixie Highway,
Waterford, MI 48329
Duck Off is on sale until May 30th for only $41.98!
*Revision note 2017: Viscount West is now Sunny's Pools & More*
THIS PROMOTION HAS EXPIRED
Viscount Monroe no longer has Billiards, refer to Waterford as the clearance center for Tables.
Last week we began our Free Pool Cue Stick Giveaway on Facebook! This contest was announced exclusively on Viscount Pools West's Facebook page early to give our social media followers first priority. Viscount Pools West is opening up our Free Pool Cue Stick Giveaway to the readers of our blog this week!
Thank you for participating in the Free Pool Cue giveaway, a winner has been chosen. Please check back with Viscount West often for one of our many promotions we hold every year.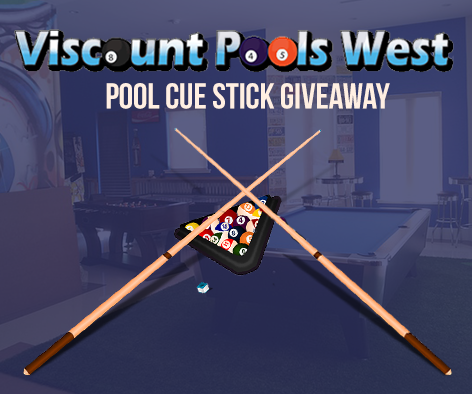 To become eligible to win, please enter to win here.
Winner must reside in Michigan.
*Revision note 2017: Viscount West is now Sunny's Pools & More*
Viscount Pools West is going to be at the Novi Home Improvement Show at the Suburban Collection Showplace. Also, this year' s show will run from January 23-25, 2015 in Novi, Michigan. The admission price is $10 per adult and $9 for seniors that are 55 and older. Children 12 and under are free.
Every year the show is put on by the Home Builders Association of Southeastern Michigan (HBA). HBA is made up of builders, remodelers, property owners, developers, or suppliers in the construction industry.
Novi Home Improvement Show Booth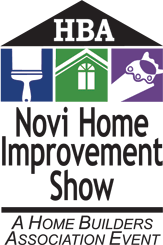 Come visit Viscount Pools West at the show for pool supplies, hot tubs, or billiards in Michigan!
Finally, follow Viscount on Facebook! We are giving away cue sticks all month!
*Revision note 2017: Viscount West is now Sunny's Pools & More*
Viscount Pools West would like to wish you a happy and safe Christmas and New Year's holiday! We have five stores across Michigan and there are plenty of events going on in the communities that we serve.
Here are a list of our favorite events around our locations:
Waterford
If you missed Waterford's annual tree lighting event last week, don't fret because this weekend is Waterford's Holiday Bazaar Craft Show & Green's Market. This event lasts until Saturday and has free admission for all.
Monroe

The Monroe County Historical Museum is having its 36th annual Christmas Tree Festival from now until December 30th. This exhibits features over 60 trees and wreaths decorated by students from the school systems and other service organizations in the community.
Macomb
Right down the street from Macomb, MI is the Big, Bright Light Show in downtown Rochester.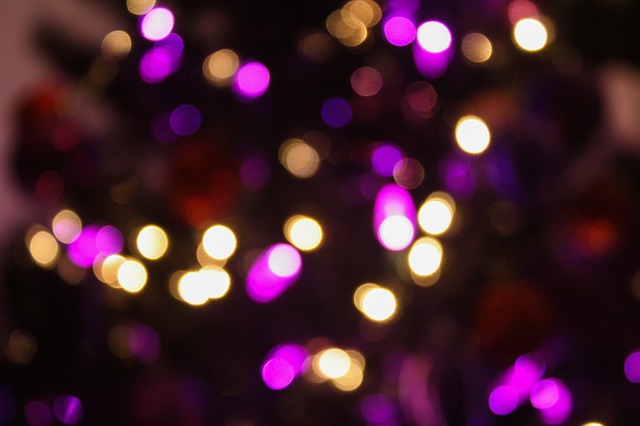 Downtown will be covered in more than 1 million points of light. This show will go on until January 4th.
Livonia 
The largest and longest light show in the Midwest is just a few minutes away from our Livonia residents. The Wayne County Lightest covers over four miles of Hines Drive. It features 47 giant animated themed displays. It's only $5.00 per vehicle.
Flat Rock 
This Sunday only from 1:00- 4:00 pm you can bring your child that is 10 and under to visit Mrs. Claus at the Flat Rock Historical Village. This event is open to Flat Rock residents. Each child will also get a gift.
Finally, thanks for being valued customers of Viscount West Pools. We appreciate you! Have a happy and safe holiday!
*Revision note 2017: Viscount West is now Sunny's Pools & More*
Did you know that hot tubs and spas are not the same? Both hot tubs and spas are very relaxing. Both make great additions to your home especially if you are looking into increasing the value of your home. Don't let the label of hot tub or spa determine your purchase. Choose your hot tub or spa based on the features. Learn about the differences between a spa and hot tub below.
Historical Differences Between a Hot Tub and a Spa
Most modern day hot tubs are constructed from different types of wood. Hot tubs can be made from oak, teak, cedar, cypress, or redwood.  Even though every hot tub is not made of wood, chances are that if it is made of wood, it is a hot tub.  Another key difference between a hot tub and spa is the way the water enters into the hot tub. Hot bubbling water enters into the tub from under and around the seats.
Spas
Spas are made of materials other than wood. Also, Spas are made of molded plastic, acrylic, cement, or fiberglass. Built-in seats and water jets are characteristics of spas. Water enters into spas through the floor and seats, unlike hot tubs.
Today, hot tubs and spas are being built very similar and a number of differences between them is shrinking. Pick your hot tub or spa according to the amenities that you want.
Things to consider before a hot tub purchase:
How many people does my tub need to fit?
What amenities must my tub have?
Is my tub going inside or outside my house?
Am I going to have my tub built in or do I want to keep it portable?
Viscount Pools West is your hot tub retailer in Michigan for all of your hot tubs needs. We also carry pool tables or pool equipment. We have five locations to best serve you. Get the good times rolling and contact Viscount Pools West today.