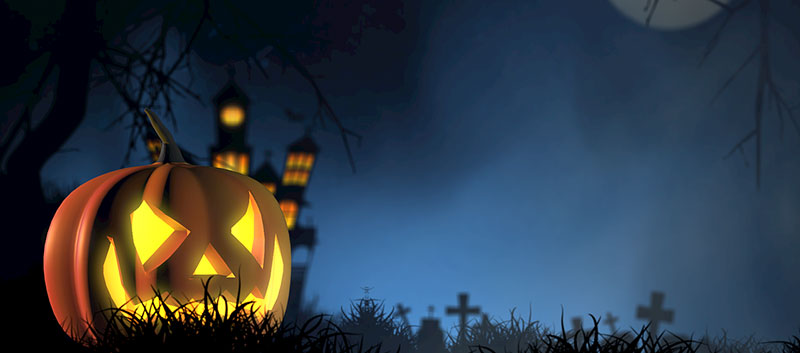 Halloween is an exciting time of the year for children and adults alike. Sunny's Pools & More in Michigan loves to share how you can decorate your pool for Halloween. Decorate your in ground or above ground pool or hot tub for Halloween. Incorporate your pool or hot tub into your Halloween themed event in a way that will wow your guests.
Here are some of our ideas:
Red Pit of Hell
Drained your pool already? Add red lights at the bottom of the pool. Your pool will resemble a red pit of Hell. If you want to make it over the top, a smoke machine in combination with the lights will really put it over the top.
Bloody Pool
Add a chemical dye that will make your pool red. Also, not only will swimmers enjoy swimming in fake blood, but it is completely safe to use and non-staining.
Suspenseful Fog
Add a fog machine that will dispense fog over the pool. This will give your yard a suspenseful look. This is always a popular option with the kids.
Ancient Fun
One or two skeletons will set your party off. Place one or two skeletons in or around your pool. If you are really going for a spooky look, add some cobwebs to make the skeletons appear as if they have been there for a long time. The skeletons can go on flotation devices in the pool, patio chairs or just lounge poolside.
Hot Tub of Doom For Halloween
Make your hot tub or Jacuzzi look satanic by placing candles all around it and adding red pool dye. Your hot tub will look like a boiling pot of blood within minutes with your new accessories. Stop by any of your local Sunny's locations for more tips on how to decorate your hot tub or pool for the holidays!
Finally, contact us and subscribe to our mailing list or learn about our creep crawly specials here.
Reposted From 2014
*Revision note 2017: Viscount West is now Sunny's Pools & More*
Winterizing Your Pool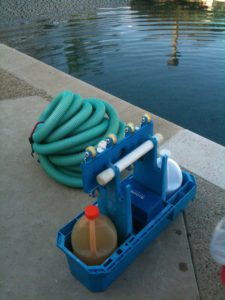 For many pool owners, Labor Day (or soon after) is when they will close, or winterize their pools. Understanding the proper steps to take, what winterizing chemicals to use, as well as understanding the pH and alkalinity levels are very important. Properly closing your pool will reduce the chances of corrosion or scale buildup. There are pool winterizing kits, winter pool covers, and steps and procedures to ensure your pool is ready for it's winter sleep.
Closing your pool Properly closing your pool can eliminate costly repairs when you reopen it during the springtime. Ensuring that you close your pool as soon as the weather cools down is important, as it will prevent freeze damage and allow you to properly shut your pool down. Be sure to check for special instructions when closing your in ground or above ground pool.
First Things First 
Test your water. You need to make sure that your pool is going to go into hibernation mode with a clean slate (so to speak). Before you do any thing to winterize your pool make sure your chemical levels are in the correct ranges. If you need your pool water tested, make sure to stop in at your nearest Viscount for our computerized water testing.
Pool Winterization Kits- With Winterizing Chemicals
The best way to make sure you get all the pool chemicals you need is by getting a pool winterization kit. You'll get all the chemicals you'll need to make sure your pool's chemical composition will survive the winter and be ready for Spring when you open it. We here at Viscount West have made our own pool chemical winterization kits for your convenience!
We offer our winterization kits in two sizes 10-k and 20-k for 10,000 and 20,000 gallon pools. These kits include:
Algaecide
Alkaline
Chlorine
We also recommend utilizing a turbo shock if needed, which is why it's important to get your water tested before beginning this process (see water testing above).
Winter Pool Covers 
Winter pool covers give you an extra layer of protection you'll need to get your pool through the harsh Michigan winters. These covers are used on above ground and below ground pools alike. Winter pool covers keep debris that can change your chemical composition over the winter out of your pool. We recommend not skimping on your next pool cover. This purchase (while very important) reflects the saying "You get what you pay for". If you get a "cheap" cover, you'll be looking at potentially having to purchase a new one every other year (if you're lucky).
We'll soon be stocking the ultimate winter pool cover brand Armorkote. These guys are made tuff for above ground and below ground pools and with a ten year warranty, you know you're in good hands.
Right now at Viscount West we are offering 50% off ALL of our pool covers. So if you need a new summer pool cover or a new Winter pool cover now is the time!
Viscount Pool's has everything you will need to properly close your pool for the winter. If you have any questions regarding proper pH, alkalinity, or calcium hardness for your pool, be sure to ask one of our professional staff members. Also, be sure to check our great offers for limited time deals on pool closing accessories or chemicals.
*Revision note 2017: Viscount West is now Sunny's Pools & More*
THIS PROMOTION HAS EXPIRED
Viscount Monroe no longer has Billiards, refer to Waterford as the clearance center for Tables.
Last week we began our Free Pool Cue Stick Giveaway on Facebook! This contest was announced exclusively on Viscount Pools West's Facebook page early to give our social media followers first priority. Viscount Pools West is opening up our Free Pool Cue Stick Giveaway to the readers of our blog this week!
Thank you for participating in the Free Pool Cue giveaway, a winner has been chosen. Please check back with Viscount West often for one of our many promotions we hold every year.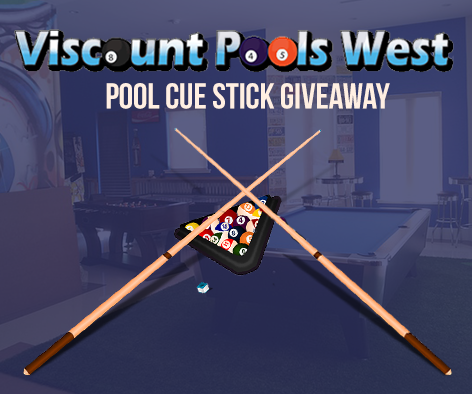 To become eligible to win, please enter to win here.
Winner must reside in Michigan.
*Revision note 2017: Viscount West is now Sunny's Pools & More*
Viscount Pools West is going to be at the Novi Home Improvement Show at the Suburban Collection Showplace. Also, this year' s show will run from January 23-25, 2015 in Novi, Michigan. The admission price is $10 per adult and $9 for seniors that are 55 and older. Children 12 and under are free.
Every year the show is put on by the Home Builders Association of Southeastern Michigan (HBA). HBA is made up of builders, remodelers, property owners, developers, or suppliers in the construction industry.
Novi Home Improvement Show Booth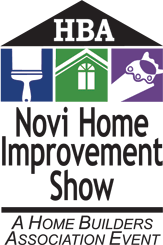 Come visit Viscount Pools West at the show for pool supplies, hot tubs, or billiards in Michigan!
Finally, follow Viscount on Facebook! We are giving away cue sticks all month!
*Revision note 2017: Viscount West is now Sunny's Pools & More*
Viscount Pools West would like to wish you a happy and safe Christmas and New Year's holiday! We have five stores across Michigan and there are plenty of events going on in the communities that we serve.
Here are a list of our favorite events around our locations:
Waterford
If you missed Waterford's annual tree lighting event last week, don't fret because this weekend is Waterford's Holiday Bazaar Craft Show & Green's Market. This event lasts until Saturday and has free admission for all.
Monroe

The Monroe County Historical Museum is having its 36th annual Christmas Tree Festival from now until December 30th. This exhibits features over 60 trees and wreaths decorated by students from the school systems and other service organizations in the community.
Macomb
Right down the street from Macomb, MI is the Big, Bright Light Show in downtown Rochester.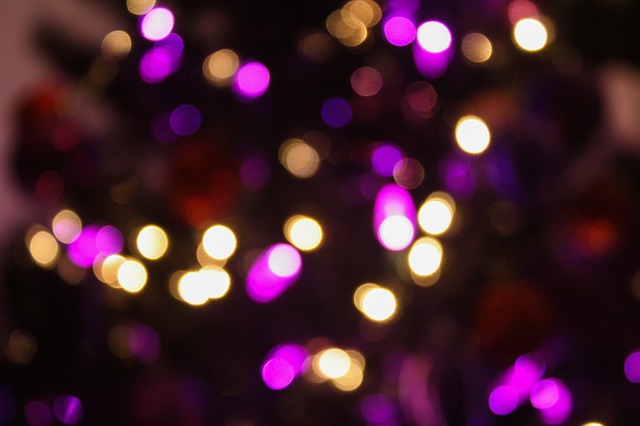 Downtown will be covered in more than 1 million points of light. This show will go on until January 4th.
Livonia 
The largest and longest light show in the Midwest is just a few minutes away from our Livonia residents. The Wayne County Lightest covers over four miles of Hines Drive. It features 47 giant animated themed displays. It's only $5.00 per vehicle.
Flat Rock 
This Sunday only from 1:00- 4:00 pm you can bring your child that is 10 and under to visit Mrs. Claus at the Flat Rock Historical Village. This event is open to Flat Rock residents. Each child will also get a gift.
Finally, thanks for being valued customers of Viscount West Pools. We appreciate you! Have a happy and safe holiday!