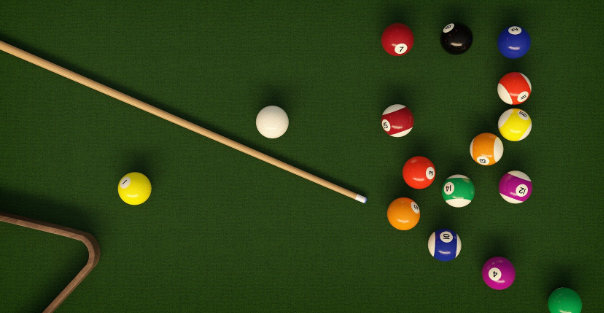 When it comes to game room gift ideas, the staff at Sunny's Pools & More can recommend exactly what you need. The first thing to consider when buying game room items is what type of space you are dealing with. IS the game room a small extra bedroom, a full basement, or a small space in the garage? Next would be to inventory what the person or you already have. If they do not have a dartboard why would you buy them darts? Finally, look for the best deals in town and that is where Sunny's Pools & More comes in.
Pool Tables A Game Room Gift Idea
You have determined there is plenty of space and you are looking for a pool table for your game room. Well, you are in luck, at Sunny's Pools & More, we offer some of the best pool table collections around. We carry pool tables from C.L. Bailey Co., these tables are some of the best in the industry. Also, tables are available from 7′ – 9′ in all types of styles and felt colors.  IN addition to tables, we also carry every accessory you need as well such as balls, sticks, and more.
Of course, any great game room will need seating.  At Sunny's Pools & More we carry a wide variety of great looking comfortable bar stools. We carry Premier Furniture bar stools as well as Trica bar stools. Are you a hockey fan? Slapshot Bubble Hockey is a great addition to any game room. Bubble Hockey is hours of fun and many people love to have tournaments with all their friends. In addition to that, we also carry the classic Shuffleboard as well as game tables.
If you are looking for the perfect addition to your game room, then visit Sunny's Pools & More in Macomb. The Macomb location has a large showroom for you to see before you make a purchase. Finally, finish off your new game room with items from Sunny's Pools & More, you will be glad you did!
Posted In: Game Room, Pool Tables
Tags: bar stools, billiards, Game room