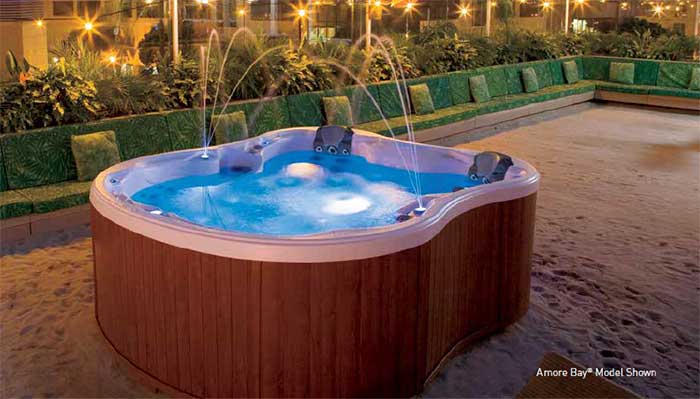 If you have been on the fence about buying a hot tub, there is no better time than now to buy one. At Sunny's Pools & More, we highly recommend Dimension One spas. In addition, to being one of the best hot tubs, it also a very popular brand. There are many reasons to own a Dimension One Spa, and we are going to let you know why. Take the plunge and buy a Dimension One spa today at any of your local Sunny's Pools & More.
Own A Dimension One Spa Today
There are a ton of reasons to buy a hot tub. Healthwise there are quite a few benefits. Top reasons to own a Dimension One hot tub:
Relief from Arthritis and Stiffness – The pulsating jets massaging your body help relieve all the aches and pains you may have
Relieve Backaches – Is your back really sore after a long day at work? The massaging jets in a Dimension One hot tub can really help your back feel much better.
Warming Up – Do you have to spend a lot of time out in the cold? Nothing can quite warm you up like a soothing hot tub.
Post Workout – If you like to visit the gym often or workout frequently nothing can help you recover quite like a relaxing hot tub.
Fun Times Together – THe hot tub is a great place for everyone to relax and spend time with everybody.
Home Value – By adding a beautiful Dimension One hot tub, you are adding value to your home.
Of course, these are just a few of all the great reasons to own a Dimension One spa. When you visit Sunny's location our expert staff can really walk you through all the features and options for your new hot tub. Finally, call today or stop by we are always glad to see you!
Posted In: Dimension One Spas