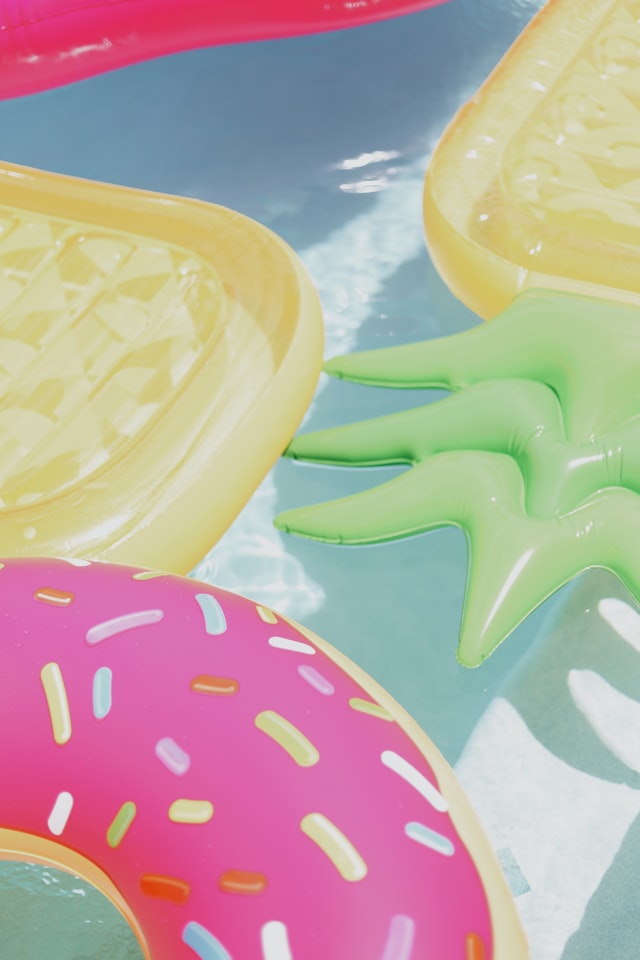 Summertime fun is here! The temperature is heating up and students are finally free from school. It is the perfect time to relax and enjoy the company around the pool. There are plenty of traditional and unique ways to have fun this summer. So, let's talk about some ways you can spend your summertime fun!
Summertime Fun Pool Party
One of the best ways to enjoy the summer is to have a pool party. Pool parties are the best ways to gather friends and family to enjoy a refreshing dip in the pool. People can lounge around the pool, enjoying assortments of food and drinks. Furthermore, it is the perfect time to pull out the pool toys! Pool floats and loungers provide a way to relax in the water. Meanwhile, pool toys like floating basketball hoops provide fun for adults and children. However, you don't have to through a lavish party to enjoy the summer. You can also wind down by having private time on your patio.
Hanging Out on the Patio
While summer provides some hot temperatures, there are ways to escape the heat without getting in the water. Nothing is more calming is sitting under a patio umbrella with an ice-cold drink and a nice book. Many people invest in patio furniture to increase their living space. The summer allows people to have a change of scene. Instead of staying inside, you can have a fun and relaxing time under the blue, sunny sky.
Nighttime Hot Tub Soak
Who says summertime fun is restricted to just daytime? Once the sun sets, the temperature cools down. However, it doesn't mean that you have to stop having fun. While people can take a nighttime swim in a well-lit pool, a soak in the hot tub can be just what the doctor ordered. In addition to hot tubs having amazing health benefits, it is a nice way to relax after a long day. You can soak in your hot tub and enjoy the nighttime sky. Keep on the lookout for the summer constellations! Many unique star alignments can only be seen during these summer months.
Get Your Summertime Fun at Sunny's
Whether you need some pool toys, patio furniture, and other pool necessities, Sunny's Pool and More! has you covered. Since 1967, this family-owned business has been providing superior home leisure products and services with local stores. However, we provide more than just basic leisure products. The professionals at Sunny's also install pools and hot tub spas! So, visit Sunny's today! Finally, join us on Facebook.
Posted In: Pool Toys, Swimming Pool
Tags: hot tub, pool party, Pool Toys, SUmmer Fun