*Revision note 2017: Viscount West is now Sunny's Pools & More*
Viscount Pools West is going to be at the Novi Home Improvement Show at the Suburban Collection Showplace. Also, this year' s show will run from January 23-25, 2015 in Novi, Michigan. The admission price is $10 per adult and $9 for seniors that are 55 and older. Children 12 and under are free.
Every year the show is put on by the Home Builders Association of Southeastern Michigan (HBA). HBA is made up of builders, remodelers, property owners, developers, or suppliers in the construction industry.
Novi Home Improvement Show Booth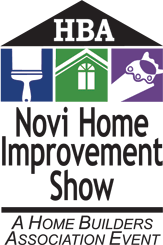 Come visit Viscount Pools West at the show for pool supplies, hot tubs, or billiards in Michigan!
Finally, follow Viscount on Facebook! We are giving away cue sticks all month!
Posted In: Sales, Spas, Trade Show
Tags: billiards, HBA, Home Builders Association of Southeastern Michigan, hot tubs, michigan, Novi, Novi Home Improvement Show, Pool Supplies, Suburban Collection Showplace, Viscount Pools West